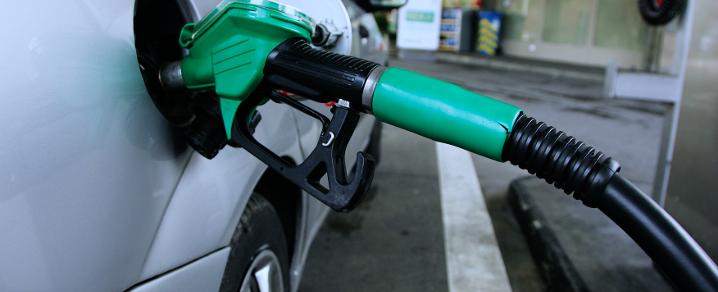 Petroleum Storage Certificate
The Petroleum (Consolidation) Regulations 2014 (PCR's) came into force on 1st October 2014.
The most significant changes relate to the administrative processes, and have been designed to reduce administration for both Petroleum Enforcement Authorities (PEA) and the operators of petrol filling stations.
Guidance on the changes has been published by the Health and Safety Executive.
Application form
You can download a petrol certificate application form in the 'related documents' section of this page.
The cost for storing and/or selling petroleum can be found on the 'Fees and Charges' page.
Petrol information
Petrol is a highly flammable liquid and gives off flammable vapour even at very low temperatures. When this vapour is mixed with air in proportions between 1% and 8% a risk of fire or explosion exists. Petrol vapour is heavier than air and does not disperse easily in still conditions. It tends to sink to the lowest possible level of its surroundings and may accumulate in tanks, cavities, drains, pits or other depressions.
Flammable atmospheres may also exist where clothing or other absorbent material or substances are contaminated with petrol. Petrol vapour can have acute or chronic effects if inhaled and therefore should be considered in the assessment required under the Control of Substances Hazardous to Health Regulations 1999 (COSHH).
The Dangerous Substances and Explosive Atmospheres Regulations 2002 (DSEAR) require employers to control the risks to safety from fire and explosions.
Quick guide to DSEAR
DSEAR stands for the Dangerous Substances and Explosive Atmospheres Regulations 2002.
Dangerous substances are any substances used or present at work that could, if not properly controlled, cause harm to people as a result of a fire or explosion. They can be found in nearly all workplaces and include such things as solvents, paints, varnishes, flammable gases, such as liquid petroleum gas (LPG), dusts from machining and sanding operations and dusts from foodstuffs.
DSEAR requires that employers:
find out what dangerous substances are in their workplace and what the fire and explosion risks are;
put control measures in place to either remove those risks or, where this is not possible, control them;
put controls in place to reduce the effects of any incidents involving dangerous substances;
prepare plans and procedures to deal with accidents, incidents and emergencies involving dangerous substances;
make sure employees are properly informed about and trained to control or deal with the risks from the dangerous substances;
identify and classify areas of the workplace where explosive atmospheres may occur and avoid ignition sources (from unprotected equipment, for example) in those areas.
The petrol enforcement authority is responsible for ensuring safety at sites where petrol is delivered, stored and dispensed.
The keeping of petrol must be in accordance with new Petroleum (Consolidation) Regulations 2014 (PCR) which comes into force from 1st October 2014. When an Inspector appointed by the petrol enforcement authority visits a petrol filling station the aim is to ensure the observance, maintenance and, where necessary, the improvement of safety standards.
Other safety-related legislation is enforced by the local councils or the Health and Safety Executive (HSE), dependent on the main activity at the premises concerned.
Other health and safety considerations
In addition to the general duties established under the Health and Safety at Work etc. Act 1974 (s.2, 3, 4, 7 and 8) the following legislation may also be of relevance in premises visited by local authority health and safety inspectors:
Management of Health and Safety at Work Regulations 1999. (Risk assessment, appointment of competent persons etc)
COSHH 1999 (assessment and control of risks arising from substances hazardous to health).
Reporting of Injuries, Diseases and Dangerous Occurrences Regulations 1995 (RIDDOR)(iv) Electricity at Work Regulations 1989(v) Provision and Use of Work Equipment Regulations 1998.
Certificate holders that sell to the public
These Renfrewshire businesses hold a petrol storage certificate and sell to the public:
| Trader | Certified address |
| --- | --- |
| BP Service Station | 10 Greenock Road, Paisley PA3 2LA |
| BP Connect Glasgow Airport | 290 Whitecart Road, Abbotsinch, Paisley PA3 2TN |
| Tesco Rockfield Express | Renfrew Road, Paisley PA3 4EA |
| Tesco Linwood | Bridge Street, Linwood PA3 3DW |
| Tesco Filling Station | Newmains Road, Renfrew PA4 0NQ |
| Morrisons Petrol Station | 136 Neilston Road, Paisley PA2 6QH |
| Morrisons Petrol Station | Napier Street, Johnstone PA5 8SF |
| Morrisons Petrol Station | Anchor Mills, Lonend Road, Paisley PA1 1JS |
| Shell Erskine | Centreholm Roundabout, Erskine PA8 6EY |
| Shell Arkleston | Paisley Road, Renfrew PA4 8XD |
| Shell Charleston | Lonend, Paisley PA1 1SU |
| Shell Hillington | Hillington Road, Glasgow G52 4BL |
| Sainsbury's Petrol Station | Braehead Park, Kings Inch Road, Renfrew G51 4BP |
| Asda Linwood | Phoenix Park, Linwood Road, Paisley PA3 3AB |
| Rossland Filling Station | 144 Greenock Road, Bishopton PA7 5AP |
| Paisley Mill Service Station | 125 Ferguslie Rd, Paisley PA1 2UZ |
| Abbotsinch Service Station | 51 Inchinnan Road, Renfrew PA4 9AE |
| Hawkhead Service Station | 115 Hawkhead Road, Paisley PA2 7BE |
| Sheiling Service Station | Gleniffer Road, Paisley PA2 8PL |
| Malthurst | Main Road, Elderslie PA5 9EN |

Certificate holders that do not sell to the public
These Renfrewshire businesses hold a petrol storage certificate and do not sell to the public:
| Trader | Certified Address |
| --- | --- |
| W H Malcolm Ltd | Burnbrae Drive, Linwood PA3 3BU |
| Europcar Group UK Ltd | St Andrews Drive, Glasgow Airport, Paisley PA3 2ST |
| Europcar Group UK Ltd | Marchfield Avenue, Paisley PA3 2RP |
| Drums Farm | Old Greenock Road, Langbank PA14 6YH |
| Business Aviation Centre | Glasgow Airport, Paisley PA3 2RY |
| Renfrewshire Council | Unit 2, 52 Underwood Road, Paisley PA3 1TL |
| Hertz (UK) | St Andrews Drive, Glasgow Airport, Paisley PA3 2SZ |
| Enterprise Rent-A-Car | St Andrews Crescent, Glasgow Airport, Paisley PA3 2TJ |
| Peter Vardy | 500 Hillington Road, Glasgow G52 4BL |
| Glasgow Flying Club Ltd | Area Whisky, Walkinshaw Road |