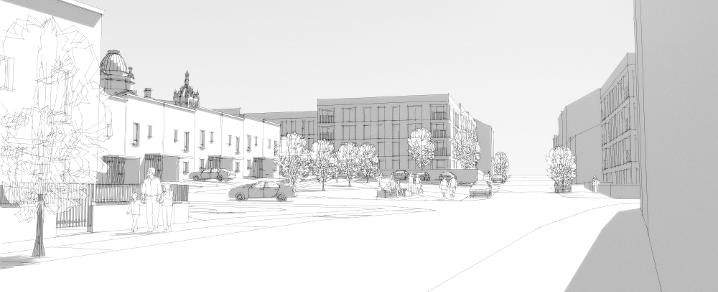 Regeneration of Paisley's West End
The West End of Paisley will be transformed as part of the regeneration masterplan set out by the Council and its housing association partner Sanctuary Scotland.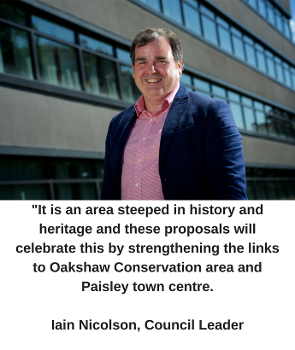 Around 150 new private and social homes are set to be developed as part of a plan to breathe new life into the neighbourhood and create stronger links to the town centre.
Sanctuary Scotland are now developing plans for a phased delivery of the masterplan.
The West End is undergoing a complete transformation as Sanctuary Scotland has also completed new housing for social rent at the former Co-Op site on nearby Wellmeadow Street.
See the

Paisley West End masterplan [1MB] .
For more information about the proposed housing redevelopment by Sanctuary Scotland, email Paisley.Westend@sanctuary-housing.co.uk or phone 0141 226 8033.
You can also see the

The details and schedule of the Paisley West End Number 1) Compulsory Purchase Order 2022 by the Council [69KB] .