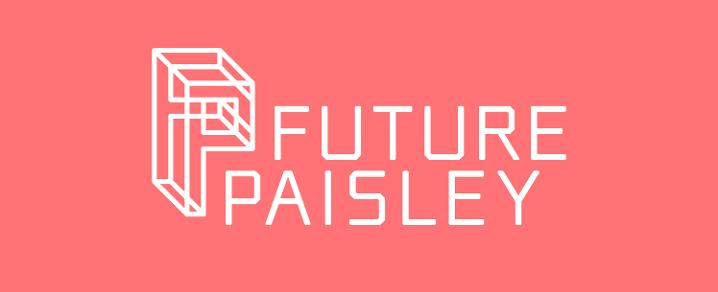 Future Paisley
Future Paisley is the radical and wide-ranging programme of events, activity and investment using the town's unique and internationally-significant cultural stories to transform its future.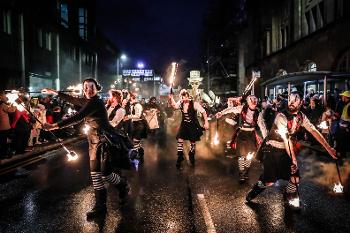 Future Paisley is the next step on the area's journey that began with Paisley: The Untold Story, led to Paisley becoming the first town to be shortlisted for UK City of Culture, and is now supporting the Paisley Vision, a blueprint for town centres everywhere.
Culture is at the heart of everything we do. Through a partnership of local, regional and national organisations, Future Paisley is harnessing the power of culture to change lives and places for the better across Renfrewshire.
Future Paisley aims to create a vibrant cultural town centre, develop cultural excellence, lift communities out of poverty, grow new dimensions to the local economy and change Paisley's image and reputation. The programme is unique in its scale and scope in Scotland and aims to establish Paisley as a centre of excellence for cultural regeneration, showing Paisley can be a leader for towns everywhere.
Future Paisley Podcast
With events on hold and venues closed, The Future Paisley Podcast offers a series of conversations between people working in culture and in communities. The episodes explore the impact of Covid-19 on culture and in neighbourhoods - with debate on the challenges, responses and ideas for the future. The podcast can be listened to here.
What's happening?
A once-in-a-generation transformation of Paisley town centre is already under way, with Renfrewshire Council investing over £100m to reimagine Paisley's unique historic venues and public spaces, creating new homes for cultural activity. This includes: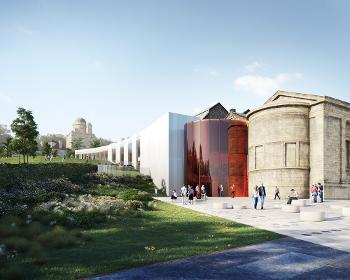 - the opening of the UK's first High Street museum store, Paisley: The Secret Collection,
- transforming Paisley Museum into a world-class destination showcasing our internationally-significant collections;
- keeping Paisley Town Hall at the heart of life in the town as a landmark entertainment venue,
- building a new home for library services in a Learning and Cultural Hub on Paisley High Street;
- extending and refurbishing Paisley Arts Centre;
- and transforming Abbey Close into an expanded home for outdoor events and outdoor space for people to gather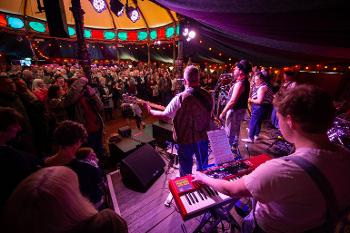 There is a growing cultural programme of festivals, events and activities, such as Paisley Halloween Festival, The Spree Festival, Paisley Book Festival and artist residencies in communities and partnerships with organisations including One Ren, National Theatre of Scotland, Tron Theatre and Creative Scotland.
You can see it all and much more at Paisley.is - the area's destination brand and website highlighting Paisley and Renfrewshire as a great place to live, work and visit.
Who is involved?
Future Paisley embeds culture, extending into schools, further and higher education, community centres, health and social care settings, housing and planning and businesses across Renfrewshire, creating opportunities for everyone to benefit from all that culture and creativity have to offer.
Significant partnerships with organisations such as Engage Renfrewshire, University of West of Scotland, Glasgow School of Art and Castlehead High School, NHS Greater Glasgow and Clyde, and Renfrewshire Health and Social Care Partnership underpin this holistic approach to cultural regeneration.
In 2019, the Centre for Culture, Sport and Events was launched by University of West of Scotland to undertake and engage with research and evaluation that demonstrates the impact of Future Paisley.
Sounds great...how can I be part of it?
A major exhibition in 2022, Future Paisley, tells the story of the town's past, present and future through its architecture and approach to place shaping.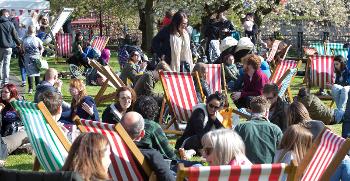 A Future Paisley engagement programme will take the story of Future Paisley into communities across Paisley and Renfrewshire. It will support debate about the area's future and what matters to communities' and residents about their futures. The engagement programme will host conversations that focus on people and their cultural aspirations for their communities and neighbourhoods.
And Paisley is home to a vibrant and ever-growing year-round programme of major events and cultural activity on your doorstep you can be part of. Support your local events and your local venues.
To see latest events keep an eye on the What's On section of the paisley.is website. You can also follow @FuturePaisley on social media and if you would like to get in touch please email futurepaisley@renfrewshire.gov.uk