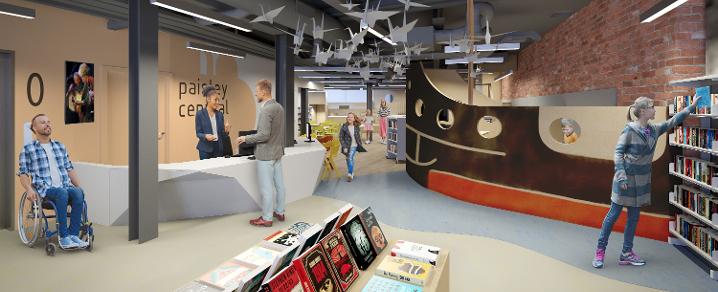 Paisley Learning and Cultural Hub
Information on the Paisley Learning and Cultural Hub, what's being built there, where library services are now
The Paisley Learning and Cultural Hub will be a new modern home for library services at the heart of the town
Due to open in late 2023, the new facility will bring back into use a formerly-vacant retail unit on Paisley High Street.
What's being built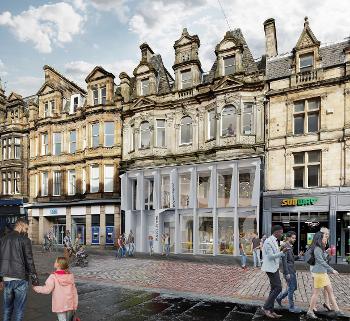 The new building will include:
- children's library with areas for areas for reading, play, storytelling and learning
- IT areas and suite - offering free public digital access in the heart of the town centre
- a new modern frontage on the High Street which preserves the historic features on the building's upper floors
- a total refit of the existing building, over four floors
The work is part of our wider investment in the town's venues and outdoor spaces which will see Paisley Museum transformed into a world-class home for the town's internationally-significant collections, and Paisley Town Hall kept at the heart of local life as a landmark entertainment venue.
The project includes £1.5m funding from the Scottish Government's Regeneration Capital Grant Fund and is being delivered on behalf of the council by hub West Scotland who have appointed Collective Architecture to create the new design, and main contractor CCG to deliver the refurbishment.
Where library services are now
Paisley Central Library is currently operating from a temporary building next to the Lagoon Leisure Centre. Renfrewshire Heritage Library remains open at Abbey Mill.
More information on library services can be found on OneRen's website