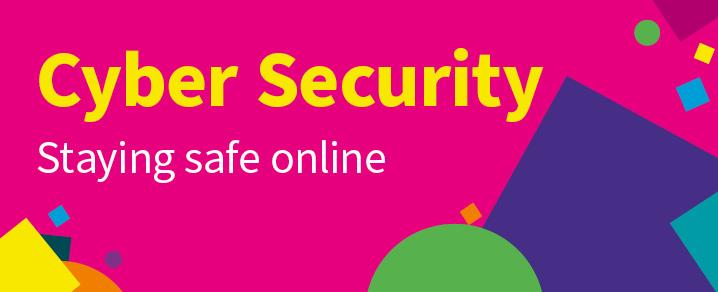 How to protect yourself from cyber crime
Stay safe online and what to do if you spot something suspicious
Online fraud is now the most common crime and its impact on individuals as well as organisations and the people they serve can be devastating and long lasting. Just last week the University of West of Scotland suffered a major cyber-attack, which affected a number of its digital systems, including its website.
And that's why we need everyone to know how to stay safe online and keep the Council and our communities safe from cyber-crime.
What to do
Please complete our mandatory cyber security iLearn course immediately if you have not already done so.
If you spot an unusual email in your inbox:
DELETE it - It's essential that you DELETE anything you find suspicious immediately
DON'T forward the email to anyone
DON'T click on any links
DON'T open any attachments
If in doubt, just remember the cyber security ABCs: Assume nothing, Believe nobody, Check everything!
If you think you have reacted or responded to a possible online threat or phishing email scam incorrectly, you must:
Pull out the network cable and put the device into flight mode
Stop using your laptop/PC/device immediately
Call the ICT Service Desk immediately by phone on 0141 618 7777
Following these steps immediately is crucial in helping us to minimise any potential damage or danger to our network. The sooner you contact us the sooner we can help.
It's important that you don't send any emails when this happens as you may be at risk of increasing the threat level and spreading a virus to others.
Read our cyber security architect, Carol Peter's blog in Staff Stories to keep up to date with the latest information and advice.
Explore and complete the other courses that are available on iLearn about cyber security. These will help you better understand how to keep yourself and the Council safe online. Carol recommends Cyber Security: Top tips for staff and Passphrases and security.
Go to the National Cyber Security Centre for lots of information and resources to help you learn how to protect yourself online. They have quick start guides for everyone including individuals and families as well as a section with guidance for schools and public sector employees. We recommend checking out their guidance on phishing scams to help you learn how to stay safe when using email.
Visit the RenSafeOnline website for additional information and resources to help you stay aware of current threats and keep you and your family safe online.
Published on Wednesday 12 July 2023