Can you keep The Promise?
Colleagues share their experiences as we reach 100 Promise Keepers
The Promise is the Scottish Government's commitment to listen to the voices and needs of the care experienced community so that Scotland is "the best place in the world to grow up in" where all children are "loved, safe, and respected and realise their full potential".
As part of our commitment to keeping The Promise in Renfrewshire, we have recruited over 100 Promise Keepers who act as local champions, helping to educate and improve services for care experienced people.
How you can help
It's everyone's responsibility to keep The Promise and we are working towards making Renfrewshire Council an organisation where every colleague knows what that means.
There are different ways you can help us achieve this and we have already seen some fantastic examples of commitment, like our Fostering and Adoption Team who have taken a whole team approach, with every team member signing up as a Promise Keeper.
Our next goal is to ensure we have at least one Promise Keeper per team across all council services and we are always engaging with leaders across the organisation to bring new teams on board.
But you don't have to wait to hear from us to get started. If you are interested in becoming a Promise Keeper, or would like more information, please get in touch with promise ambassador, Sam Macrae at samantha.macrae@renfrewshire.gov.uk.
Read more about The Promise in Renfrewshire.
What our Promise Keepers say
We spoke to some of our colleagues who are Promise Keepers to find out why the role matters to them and the difference they can make.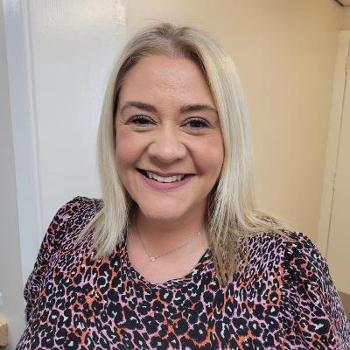 Laura Mcleod, Promise Keeper Here's what they told us:
"I have worked with many care experienced families and have seen some of the challenges and barriers children can face when they grow up not feeling loved, safe or secure. I'm passionate about changing this for all children in Scotland. I have enjoyed the training to become a Promise Keeper and linking with other professionals in different areas has been beneficial. We've already made some simple changes at work to ensure our colleagues are aware of The Promise, and the impact it has every day." - Laura Macleod, head of centre at Glenfield ELCC.
"I signed up to be a Promise Keeper, in part, due to the remit I have within the school as a project leader for equity and inclusion, but also because I am interested in ensuring all pupils have any barriers to education removed. I've developed some great relationships with colleagues in other areas of the council, like youth services, who I'll be working with to develop and improve the support we offer young people. I'm delighted to be part of something that is helping to make our school a safer and more caring environment." - Samantha Jardine, Modern Studies and Geography teacher and project leader for equity and inclusion at Gryffe High School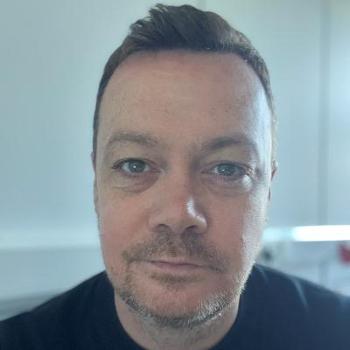 Patrick McGoldrick, Promise Keeper "I became a Promise Keeper as I felt the role was so entwined with my job and through it I could help others understand the positive impact that The Promise can have on care experienced young people. It acts as a reminder to help educate and support my colleagues to offer informed, considered services. It's extremely important to me as it is a way of widening the opportunities and potential positive experiences that care experienced young people can access." - Patrick McGoldrick, senior social worker
"I believe everyone should have a voice and the support they need to reach positive outcomes in life, and I know how important the role of education is to that. Becoming a Promise Keeper has helped my colleagues and I to understand the needs of care experienced young people and how we can best support them. It has highlighted new perspectives that have influenced the language we use and our processes, so they work better for the young people we work with." - Ciaran Friel, PE teacher with responsibility for equity and inclusion at Gryffe High School
Published on Wednesday 01 March 2023