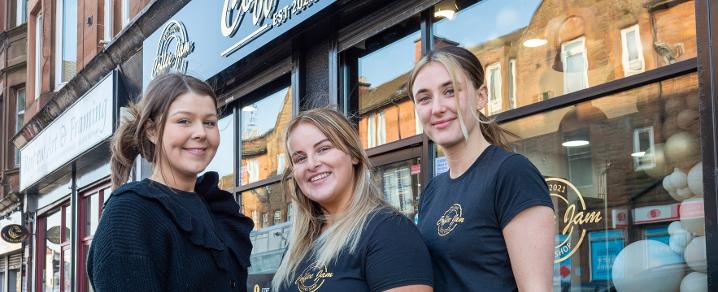 Our new active travel campaign: Not Far? Leave the Car
A brand-new active travel campaign in Renfrewshire will see people rewarded with discounts at local businesses for leaving the car and choosing sustainable travel instead.
'Not Far? Leave the Car' has been launched as part of a drive to lower emissions as we aim to become net-zero by 2030 and to promote healthier, more active lifestyles for local people.
Anyone who signs up to the campaign by downloading the free app will receive points for walking, cycling, taking public transport, or any sustainable journey that means lower emissions than using the car.
Points can then be turned into prizes or discounts at local Renfrewshire businesses, with more national and local businesses being added every day.
Coffee Jam in Renfrew were one of the first to sign up and they're looking forward to welcoming people in for a tea or coffee with their collected points.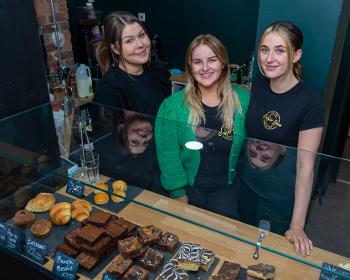 Jamie McLeod, Owner of Coffee Jam, said: "We're delighted to be part of the new campaign to encourage people to leave the car at home and get out walking, cycling or even using public transport for their everyday journeys.
"If you're meeting up with friends or commuting to work, pop into Coffee Jam and use your collected points - we'd be delighted to see you."
To take part, people should download the BetterPoints app where they can sign up to the Renfrewshire campaign and start to track their day-to-day journeys - and this can be done by visiting Not Far? Leave the Car.
Walking, cycling, bus or train journeys, or even shared car journeys, will give the person points which they can then redeem at businesses across Renfrewshire.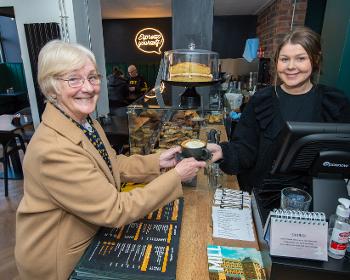 Councillor Cathy McEwan, Convener of Renfrewshire Council's Infrastructure, Land and Environment Policy Board, said: "I'm delighted that this campaign is launching across Renfrewshire and I'm look forward to taking part throughout the year.
"I love getting out walking so the added bonus of being able to get a discount or freebie at some of my favourite local businesses is fantastic.
"I hope this campaign will encourage people to start to think about the journeys they take and whether they could travel more sustainably, as this will be a key part in our drive to lower emissions in Renfrewshire.
"So, if you love getting the steps in, setting off on a Sunday cycle or could even just start getting the train instead of the car, please sign up to the campaign and let's make a difference to our environment."
The project has been funded by the Scottish Government and is provided by BetterPoints Ltd.
For more information, including which businesses are signed up already, visit Not Far? Leave the Car.
Published 11 Mar 2022