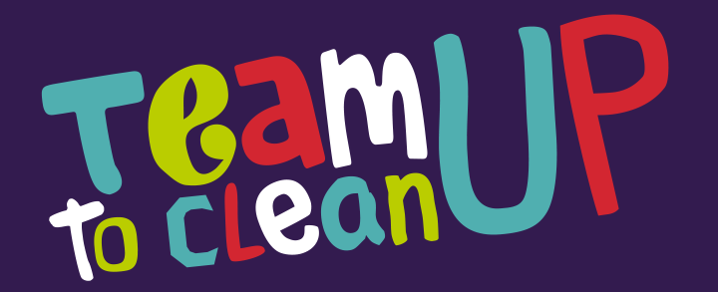 The Big Spring Clean
What the Big Spring Clean is, getting involved, the Big Spring Clean 2023.
Thousands of dedicated volunteers have been heading out on litter picks every April since 2018 as they support Renfrewshire's annual Big Spring Clean, part of our Team Up to Clean Up campaign.
Local volunteer Linda Kerr also took part in the Big Spring Clean 2022 and she was delighted to see the difference she's making in her community.
Linda said: "I love that physically I can see I am making a difference, even in a small way, and I've collected more than 400 bags of litter this year so far.
"I take my wee trolley with me, and I can easily be out walking for three hours every time I go on a litter pick so it's making me healthier too.
"It's brilliant meeting new people who are like-minded and want to help, and it's great to see the litter removed once I've collected it - teamwork makes the dream work.
"For now, the Team Up to Clean Up campaign is needed in our communities until we educate future generations properly - and I think we are making a difference."
---
Get involved
If you want to arrange a litter pick in your area, let us know about it and we'll provide you with all the equipment and advice you'll need. Afterwards, our StreetScene team will come and take away any rubbish you've collected.
To request equipment, call 0300 300 1375 or email Team Up to Clean Up.
You can also join thousands of volunteers in our group via Team Up to Clean Up on Facebook
---
The Big Spring Clean 2023
Across the month of action, more than 670 people took part in litter picks, removing more than 2,200 bags of litter from our environment.
Community groups, schools and local people all took part in litter picks across Renfrewshire's towns and villages, with the Council supporting them with the provision of equipment, health and safety advice and removal of the collected litter.
Council officers visited 20 schools to speak to them about the importance of looking after our environment, and the kids were excited to take part.
Willow, P5, said: "It's important to pick up litter because I love animals and they might get trapped or eat the litter which would be very harmful to them", while Evie, P5, said: "My family work hard to keep our house clean so we should also work hard to keep our local area clean and free from litter. Litter can be very harmful to pets and I worry that our family dog will get hurt."
First year Katie said: "We want our school and community to be clean and safe. Therefore, it is important that we take responsibility. Even small actions, like a short litter pick, can have a big impact."
The Take the Lead campaign was launched to promote responsible dog ownership and a mass dog walk in Barshaw Park saw more than 40 dogs and 80 owners take part and pledge to be responsible dog owners - and in return they received a new branded lead, dog poo bag dispenser and light for evening walks.
A lunchtime litter pilot was also launched which saw additional branded bins placed on a hotspot route near Johnstone High to encourage pupils to use the bins rather than throw litter away. The bins will stay for a period of time before being moved to another hotspot route at another secondary school in Renfrewshire to promote positive behaviour change.
Many volunteers head out on their own almost every day so don't feel that you have to join an organised litter pick. If you want to just get out there, and feel more comfortable on your own, then please go for it!
Get in touch for more information and for equipment by emailing Team Up to Clean Up or joining the Facebook group.