Team Up to Clean Up
What Team Up to Clean Up is, join a community clean up, what we are doing, caddies and tools. Spotless September, The Big Spring Clean.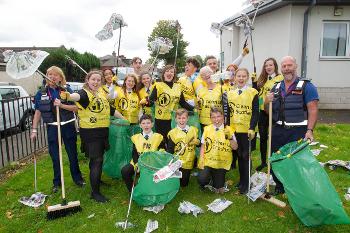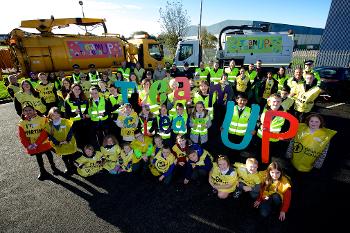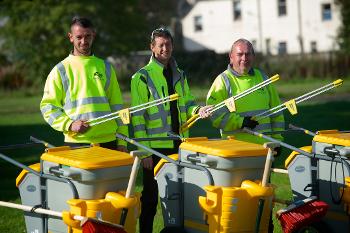 What Team Up to Clean Up is
We're working hard to improve the cleanliness of our streets, but we need your help too!
Help us create a brighter, more attractive Renfrewshire by joining a community clean up, ensuring you don't drop litter or fly tip, or keeping up with your recycling.
Here's a look at what Team Up to Clean Up is all about from Lead Officer for Environmental Coordination Nicola Drummond
This video was part of Glasgow Science Centre's digital science festival Curious About: Our Planet in February 2021.
Why you should should get involved
Thousands of volunteers are working together with each other and us at the council to make Renfrewshire a cleaner, more vibrant place to live work and visit.
While the investment in the campaign allows us to increase our street cleaning and drain clearing, it also ensure we can support the community to do their bit too.
How you can get involved
If you want join thousands of others in carrying out a litter pick, we can give you equipment including bags and litter pickers - and we'll even collect the bags of rubbish after too.
Join our #TeamUptoCleanUp community - you won't regret it.
Join our dedicated Facebook group to meet like-minded individuals.