Semple Trail Heritage Project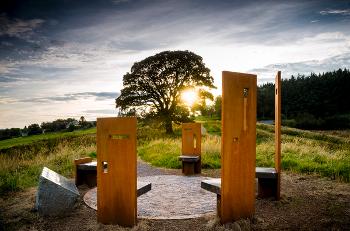 The Semple Trail Heritage project concluded in the summer of 2016 after four years of improvement works to one of Renfrewshire's best loved areas.
The £870,000 Semple Trail Heritage Project has established a series of 'heritage destinations' along a 15km trail linking villages of Howwood and Lochwinnoch. Visitors now benefit from new and upgraded paths and improved signage and waymarking. For younger visitors, learning and discovery has been made more exciting through the creation of a Semple Trail Passport activity booklet, available year round at Castle Semple and RSPB centres.
A major part of the project saw improvement works to the park's historic features. The 300 year old category B-listed cascades, ice house and cave have been carefully restored by team of conservation specialists.
The Windows on Wildlife project, delivered as part of the Semple Trail Heritage Project, continues to uncover fantastic local wildlife footage. For the latest updates make sure you visit the Windows on Wildlife Facebook page.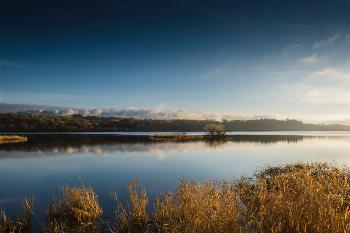 General information
Visitors to the trail should note the whole route can take 2 -3 hours to walk round. You will encounter a variety of surfaces from lochside and woodland paths to farmland and quiet country roads. Please note that there may be grazing cattle or sheep on the farm land at any time of year. Care should always be taken around farm animals as they can be unpredictable. Please keep your dog under control and take all litter home.
Renfrewshire Council delivered the project in partnership with Clyde Muirshiel Park Authority (CMPA) and the South Renfrewshire Access Network Initiative (SRANI).
The project was funded by Renfrewshire Council, Heritage Lottery Fund, Historic Environment Scotland, Renfrewshire LEADER and Forestry Commission Scotland.
You can find out more about the history of the Castle Semple estate under the Related Documents Section on this page.