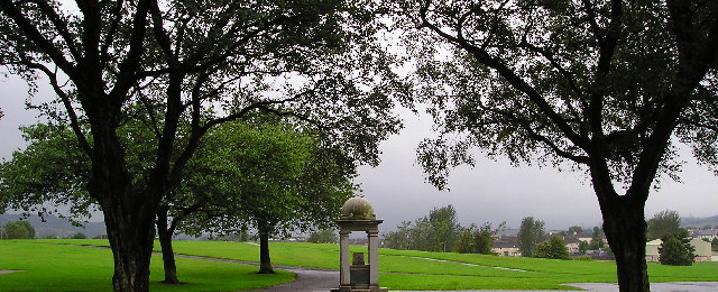 *** This service is affected by the Coronavirus outbreak. Check our COVID-19 pages for the latest information ***
Please follow physical distancing and adhere to the current restrictions on meeting others outdoors.
Thomas Shanks Park
Location: junction of Beith Road and Quarrelton Road in Johnstone
The park contains play areas, a skateboard ramp and two grass football pitches.
To book the football pitches, please contact the Community Facilities team.
History
Thomas Shanks Park is named after a leading industrialist of the nineteenth century who owned a company of heavy machine toolmakers, Thomas Shanks and Company.
Little is documented about Thomas Shanks, other than that he was Johnstone's first chief magistrate and instrumental in advancing a scheme of public health work in the town. In June 1878, these works were completed at a total cost of £4,000.
At this time, Thomas's daughter, Mrs J Polson, gifted the park to the town in the name of her late father for the recreation of the local people of Johnstone.
Thomas Shanks & Co went into liquidation on 14 January 1928 but the park still remains as a testament to a noted family who lived and worked in Johnstone.