Renfrewshire Bereavement Network
If you are experiencing loss or dealing with grief following the death of someone close to you, or the loss of something that is important to you, you can get support from our network.
Contact our helpline
Get in touch with us, at the Renfrewshire Bereavement Network:
You can also complete and send us a Self-Referral Form (see Related Documents).
What we'll do
We'll listen and help you find the most appropriate advice, guidance and counselling available for your situation.
Who we can help
If you're an adult living in the Renfrewshire area, we can help you.
About us
We are a network of local organisations including:
By joining up in this way, we can respond more quickly. We can also give more specific support, tailored to your personal circumstances.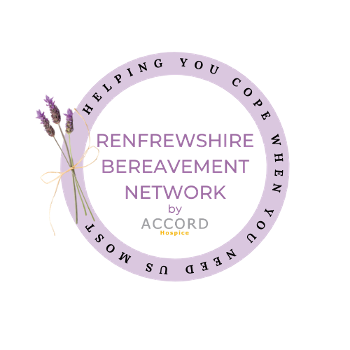 Renfrewshire Bereavement Network