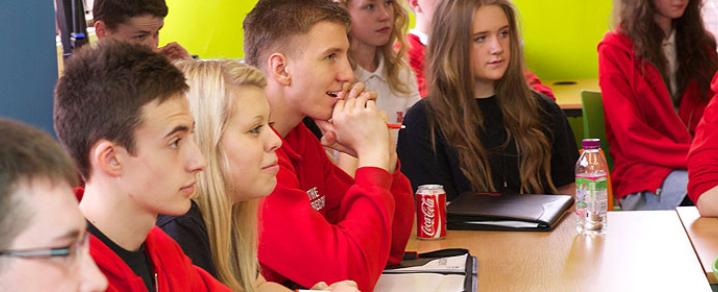 City Deal: tackling unemployment and increasing earnings
One of the main drivers behind the Glasgow City Region City Deal is its ambition to reduce unemployment across the city region. It is a priority that people who are unemployed and those on low incomes, can benefit from the job opportunities that this City Deal will unlock.
The City Deal is an opportunity to blend new, aligned and enhanced employability programmes, with existing support for unemployed young people and to launch a new integrated employment initiative for Employment Support Allowance (ESA) claimants across the City region.
Renfrewshire Council is working with the other member authorities, to ensure that the projects deliver maximum benefits to this area; building on its existing local success.
Invest in Renfrewshire is Renfrewshire Council's employability and business support partnership which has already helped 3000 residents into work or training, will play a major role in these programmes.
The City Deal comprises of three employability programmes to boost employment and earnings; Working Matters and Youth Gateway as detailed below.
Working Matters
The key objective of the City Deal Working Matters programme is to support unemployed people in receipt of Employment Support Allowance (ESA) into sustainable employment by tackling the range of health and other barriers that restrict or limit their entry and progression in the labour market.
This new programme, which started on 24 August 2015, will support approximately 4000 people (over 450 in Renfrewshire) over a period of three years.
The programme provides personalised employment support that is integrated with wider local support services such as health & social care and skills training. In Renfrewshire, participants in the programme are provided with personalised support from dedicated key workers who understand the services available to individuals and can provide support to help individuals overcome their complex barriers to finding sustained work.
For further information, or to find out if you are eligible, please contact Invest in Renfrewshire on 0300 300 1180, email employment@renfrewshire.gov.uk or visit the invest website at http://www.investinrenfrewshire.com.
Youth Gateway programme
The City Deal provides an opportunity to bring together existing support for unemployed young people and to launch a youth employment programme that will provide an integrated employment support service for young people (16 - 29).
This programme will seek to work with 15,000 young people over the next three years, helping 5,000 into sustained work. Over 10% of these will be within Renfrewshire.
The Youth Gateway Programme builds on existing and successful local authority employability programmes which utilise existing and planned investment into skills, training and employment support for young people to underpin a Glasgow City Region programme, which will provide employment and support services for those aged 16-29.
To find out more about the support available through this programme, please contact Invest in Renfrewshire on 0300 300 1180, email employment@renfrewshire.gcsx.gov.uk or visit the website at http://www.investinrenfrewshire.com.
In-Work Progression
As part of this City Deal the UK Government has agreed to work with Glasgow City Council to design and implement a pilot project to work with employers and employees in sectors with high concentrations of low pay. The aim is to reduce the reliance on in-work benefits.
The scheme will test the type of support that employers can provide to boost earnings. It will also evaluate the possibilities of designing career paths in specific industry sectors. These could lead the way to better jobs, higher wages and career progression.
This pilot will help inform the UK Government's in the transition to Universal Credit by generating information on how to boost people's earnings. Further details on the pilot will be shared when known.