Helping Dawn to balance work, family and caring responsibilities
Dawn and Colin's story for Carers Week 2023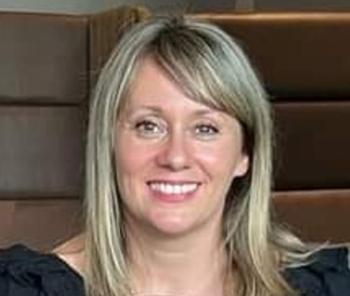 For Dawn McEwen, our carer's leave policy and 'tremendous' support from her manager Colin Hunter have been 'invaluable' in helping her take the steps she needed to balance her work, family and caring responsibilities.
Juggling life as a mum, working as a senior regulatory officer within our Environment, Housing and Infrastructure service, and looking after her sister and nephew, who both have a learning disability, Dawn has a lot to fit in. But like so many unpaid working carers, it took time for her to realise that she has rights as an unpaid working carer and can access support at work.
Dawn explains, "Helping with family is what I have always done, and even though it's demanding, when it's your loved ones, you always want to do your best for them. It was only when I heard about a 'Care for a Cuppa?' event, aimed at colleagues with caring responsibilities, that I met others in a similar position to me and it hit home that I was considered an unpaid working carer.
"Being able to take additional time off using carers leave has been particularly helpful for me. Attending all the various agency, medical and school appointments previously used up so much of my annual leave, so it's given me back some precious time that I can now spend with my young family."
Dawn is grateful for the level of trust she has built with her manager Colin who she says she can count on for support whenever she needs it.
"Colin has been great. His support has been invaluable and when things get difficult, he always makes the time to listen and I know that I can speak to him in confidence and not be judged at all. On the odd occasion when I've received a call at work to deal with an urgent situation, he has been so flexible and understanding. I honestly don't know how I would have managed to juggle everything without the carers leave and Colin's tremendous support."
Colin said, "I understand it can be stressful and overwhelming to balance work and caring responsibilities and often one can impact the other. As a manager, my team need to be confident that they can approach me in confidence about anything in their personal life that's affecting them at work. For Dawn, using the carers passport tool to talk through her caring responsibilities has been beneficial to help identify where she needs support most to achieve a work life balance."
Alongside with the practical tools and her manager Colin's support, Dawn has continued to attend further Care for a Cuppa?' events through our Carers Connected network.
Dawn adds: "Carers Connected is such a safe space where I can chat to other working carers and know I'm not alone in my situation. I often mention that to new people in the group in the hope that this helps them to understand this about themselves. I've also had great advice from the organisers Fiona Sinclair and Ian Whyte who recommended I register with my local carers centre and attend a mindfulness meeting where I learned skills to help me cope at home."
We are grateful to Dawn and Colin for sharing their story to highlight the supports we have in place for unpaid working carers and the real difference this makes.
If you think you might be an unpaid working carer, or you would like to find out more, you can get lots of information on our Support at work for staff with caring responsibilities webpage.
Published Tuesday 06 June 2023