Retail Improvement Scheme (RIS) grants
What the Retail Improvement Scheme (RIS) is, who can apply for it, what you can and can't use the grant for, how to apply, how we assess your application and how we pay the grant.
The Retail Improvement Scheme is a grant that you can apply for to repair, improve, upgrade, or restore the front of your shop, business, or commercial premises in Renfrewshire.
Improvements to your shop front or premises will benefit both your business and the area where it's located.
On this page:
---
You can apply for the grant if:
you are the owner or leaseholder of a business or commercial premises
your business or premises is in a retail area or town centre in Renfrewshire.
Types of businesses or premises include:
shops
hairdressers and beauty salons
cafes
restaurants
public houses
professional or financial services
tourism and leisure facilities.
You usually can't apply for the grant if:
your business forms part of a chain - it has three or more outlets
your business turnover was more than £1m in the previous tax year
you've got a grant or other financial help from us before for the same property
the property can't be accessed directly from public roads, streets, or ways
you have an unpaid or outstanding debt with the Council.
However, we will consider each application on an individual basis.
---
The grant could be up to 70% of the cost of improvements, depending on the size and scale of the work and the benefits of making the improvements.
The amount awarded is a minimum of £1,000 up to £12,000. We don't usually award more than this.
We apply a scoring system to determine if you will get the grant and how much you will get.
---
Grants are generally for ground floor improvements only.
You can use the grant for:
installing a new fascia - these are the horizontal boards that run around the edge of the building's roof
new signage and lighting
repainting the outside of your premises
refurbishment or replacement of the shop or building frontage
security grilles or shutters
front of sales areas near the entrance or behind the front windows - we will assess each application for this individually.
You can't use the grant for:
works you've already started or finished
solid roller shutters or those with projecting external mechanisms [link]
moveable items - for example, stock, motor vehicles, furniture
trade fittings like pipes, plumbing or utilities
most internal work, for example, plastering internal walls, installing or upgrading a kitchen
roof repairs
paying VAT on any works or project
fees for any necessary statutory consents.
---
If you've applied for a grant to install or upgrade roller shutters, we will recommend one of the following:
A) toughened security glazing
B) feature gates and grilles
C) internal lattice, trellis or open brick-bond shutters located behind the glass
D) internal lattice, trellis or open brick-bond shutters located in front of the glass with internally recessed mechanism.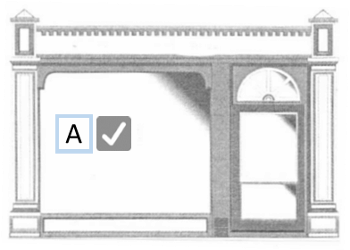 A) toughened security glazing shutters for shop fronts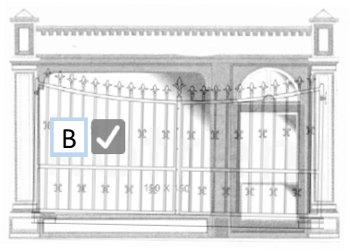 B) feature gates and grilles for shop fronts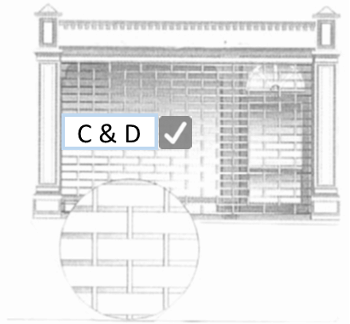 C) lattice, trellis or open brick-bond shutters located behind the glass and D) lattice, trellis or open brick-bond shutters located in front of the glass with internally recessed mechanism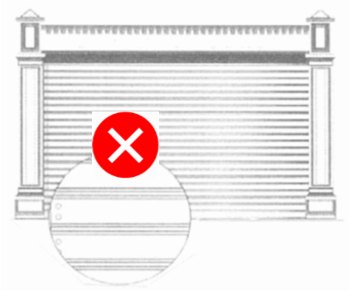 Not recommended: solid shutters in front of glass

We use a scoring system to assess which kind of shutter or glazing is most appropriate for your premises.
You can't use the grant to install solid shutters or shutters with projecting external mechanisms.
If you already have these kinds of shutters, you can use the grant to upgrade to one of the types of shutters listed above.
---
The next round for applications opens on 10 October and closes on 21 November 2022
If you apply by the deadlines, we will review your application the following month. We'll make a decision on your proposal based on the scoring system.
If you apply after the deadline, we will consider your application if it is complete and complies with the grant criteria.
If you can't apply by either of the deadlines in 2022, you can apply for the grant again in 2023.
Contact us at ris@renfrewshire.gov.uk if you have applied after the 2022 closing dates but you would like to be considered for applications in 2023.
---
You can apply online for the Retail Improvement Scheme (RIS) grant
However, you should contact us at an early stage to discuss your ideas for the property. We will give you guidance on eligibility, what supporting information you need and how long it will take to process your application.
You should have a clear idea of the extent of works to be undertaken and the likely cost, either from estimates or professional advice. Email us with your ideas or questions at ris@renfrewshire.gov.uk.
We will visit your premises to discuss your proposal for the grant.
When you areready to apply online, make sure you include:
Before you start works on your premises or shop front, you will need:
planning consent or advertisement consent
a building warrant.
If your business is in a listed building, you may also need to get Listed Building consent [link].
You can apply for the grant even if your planning permission application is in progress.
However, you will need to give us written confirmation that it's been granted, or that it's not required, before we can award you the grant.
It can take several months for planning consent or building warrants to be processed. We recommend you contact us first for advice on your proposals:
Contact the Development Management team for advice about planning consent and advertising consent at dc@renfrewshire.gov.uk or call 0300 300 0144.
Contact the Building Standards team about building standards and listed buildings advice at bc@renfrewshire.gov.uk or call 0300 300 0144.
If you're located in a Simplified Planning Zone (SPZ) you may not need planning permission:
Your planning application will be considered by the same criteria as for the retail improvement scheme.
You should list all the items clearly in each quote so we can compare them. You might find it useful to prepare a scope of works for potential contractors when you are asking them for quotes.
If you are getting quotes for different elements of the work, you'll need three separate quotes for each element.
Make sure your quotes are from legitimate contractors or suppliers. Where possible, get quotes from local contractors based in Renfrewshire.
You'll need to submit scaled drawings with your grant application.
Your drawings:
must be to scale and show elevation frontage and a cross-section of the property.
should show the building as it is and how it will look after the proposed work is done
must make clear what work will be done and they correspond to the specification of works and quotes for the work.
If you need help with your drawings, you can get an architect or a shopfront contractor to design them for you.
You must include evidence of who owns the property, or a formal lease, with your application.
If you lease the property, you must also have written consent from the owner to do the proposed works.
Data protection
We need to collect certain information to process your grant application and to contact you about it.
See our privacy policy on how we use your data and your rights.
---
We will consider your application based equally on the impact it will have and the quality of the proposed works.
The impact includes:
the streetscape - if it will have a positive impact on the surrounding properties
the status of the building - if the property is occupied or vacant and how long it's been vacant
location - if the property in an established retail area
how prominent it is - if it is visible from a civic space, if it's a corner unit, or it's of historical importance
if you have asked local contractors for quotes.
The quality is based on:
the quality and standard of the design
the scale - if the proportions are appropriate to the building and surrounds
any features of interest or character that will be retained, restored, or included
the appearance, choice of materials, and colours
how the shop or building security will be arranged or improved.
---
Provisional approval
If we approve your application on principle, we'll make a provisional offer setting out the conditions of the grant and the potential amount of money you could get.
If we can't offer you a grant at this time, we'll consider your application again later, providing there is still funding available.
Conditions of the grant
We can't award the grant until you've met all the conditions of the offer.
You must make sure you have:
all the relevant planning permissions or building consent, in line with the approved grant scheme
enough money to be able to pay contractors in full before they start any work.
Payment of the grant
We will pay the grant when the works have been completed to a satisfactory standard, following an inspection by us, and you have sent us:
proof of payment to the contractor by bank or building society transfer (BACS)
the receipted invoice from the contractor or contractors doing the work
evidence of all necessary planning permissions or building consent, or written confirmation that these are not needed.
We'll make the payments to your nominated bank or building society account.
We can't award the grant for cash payments to suppliers or contractors.
If you're using internet banking, make sure this information from your online bank statement is clearly identifiable on every page:
name of your bank
your name
your bank account number and sort code
the debit, credit, and balance columns
name of the supplier, or suppliers, and the amounts paid to them
the footer showing the web page.
We can only accept proof of original receipts or statements. We can't accept screenshots.
You can scan and send us your:
original receipts
print outs of your bank statements.
If we have all the relevant information with your completed application for payment, we aim to pay you within 28 days of receiving your application.
Interim payments
We can only make up to two interim payments of the grant.
You'll need to provide us with proof of payment, invoices and any required planning permission outlined above for each for interim payment request.
If you need to make an interim payment towards materials for the work, we may be able to give you up to 25% of the cost of the materials.
Any other interim payments can only be paid towards work done on the site. This will not be more than 90% of the remaining amount of your grant.
If you need a building warrant for the work, we will pay the final 10% of the grant when we get a completion certificate from you.
---
Your project must be completed:
to what was agreed when you were awarded the grant
with any statutory consents that were required for the work.
You'll also need to provide us with evidence that the contractor or contractors have been invoiced and paid. You must send us the receipts for this work no later than 31 March 2023.
If you have any delays or difficulties sending us evidence of completion, let us know at ris@renfrewshire.gov.uk.
---
If you need more information about the grant, you can contact us at ris@renfrewshire.gov.uk.