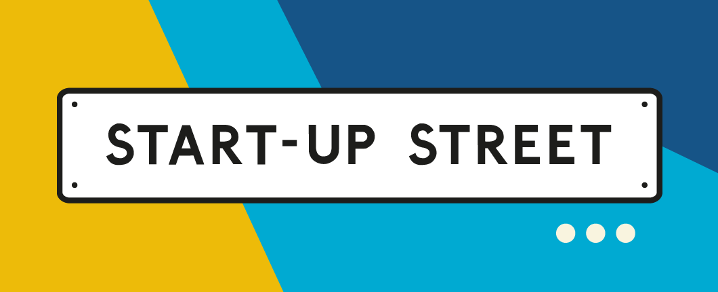 Start-Up Street
Low-cost business incubator, accommodation and business support for up to two years for early stage and start-up businesses.
More than 80% of Renfrewshire start-ups told us in a recent survey that they were looking for space to grow, but were put off by high costs and a lack of know-how.
Start-Up Street now supports more than 30 small businesses and budding entrepreneurs in Paisley. Start-Up Street facilities in Johnstone and Renfrew will be opening very soon.
Interested businesses can contact our Business Gateway team on 0141 530 2406 by email at renfrewshire@bgateway.com to find out more.
Read more about Start-Up Street:
---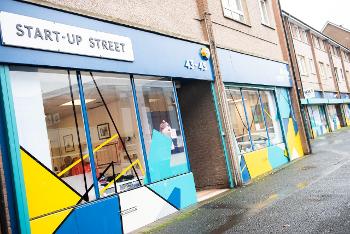 Located at 65-71 George Street in Paisley, these low-cost, high-quality digitally-connected workspaces and meeting rooms make for the perfect base, next to the University of the West of Scotland business school and close to Renfrewshire Council's business support and employability hubs.
We offer specialist support through a partnership between the Council and youth enterprise charity, Launch It. Launch It manage Start-Up Street Paisley day-to-day and also deliver a programme helping young people overcome barriers and develop their business and entrepreneurial skills.
Each business can rent space for up to two years, with lease costs incrementally increased until they are ready to move to an alternative commercial space in Renfrewshire.
Businesses based here benefit from:
Low-cost digitally connected workspace for rent
On-site business advisor and additional support from our Business Gateway team
Training space
Shared reception
Access to mentoring, workshops and masterclasses
It's the perfect place in Paisley to start and grow your business.
Interested businesses can contact our Business Gateway team on 0141 530 2406 by email at renfrewshire@bgateway.com to find out more.
---
Grow your own health and wellbeing business in Johnstone with funding and support from Renfrewshire Council.
Start-Up Street Johnstone will be based within the new Station Seven premises operated by Active Communities.
We know that every enterprise has its own needs, so successful entrepreneurs will benefit from a comprehensive package of tailored support. A dedicated business adviser supports you at each stage of your business journey. They'll give you advice and guidance to overcome any unexpected challenges
Rental subsidy will be:
75% property costs for the first six months
50% property costs for the second six months
25% property costs for the third six months
Workshops and training from industry experts will help with the 'how-to' aspects of making your business successful, for example, marketing, book-keeping, sales, customer service and business growth planning
Applications are open to sole traders, partnerships, limited liability partnerships and limited companies that:
are either a start-up or have traded for fewer than five years and have not operated from commercial premises
are working with a Business Gateway adviser
have a business bank account
are small or medium sized - with fewer than 250 employees
If you're interested, you can apply now from our Invest in Renfrewshire website.
---
Significant refurbishment and upgrade works are being undertaken to transform vacant retail units on Dunlop Crescent.
External improvements to the shop fronts and enabling works inside are now complete, with the internal fit-out starting in spring 2022.
More details about Start-Up Street Renfrew will be listed here as the centre develops.