Overtime & Allowances
How to submit overtime claims and allowances on Business World, who approves them, things to remember when submitting your claim.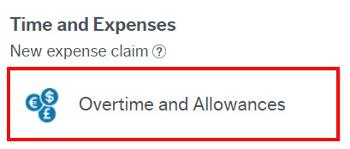 Within Business World you can submit overtime & allowance claims via self-service which will electronically workflow for approval.
Please note that minutes should be claimed in decimal format.
When submitting an overtime/allowance claim in Business World please remember to:
Ensure a claim is not submitted with 0 hours/balance. (A message will display when you try to submit a clam with 0 hours/balance as a reminder)
Ensure the claim is no more than 90 days old. (claims over 90 days old will require a second level of approval from your line manager's line manager)
Update the correct cost centre if required.
Check you have selected the correct position for the claim if you hold more than one position.
For further guidance on how to submit overtime/allowance claims within Business world click on the user guides located in the related documents section of this page.