Vans, pickups, minibuses and cars with trailers can use Linwood recycling centre only.
You must apply for a permit in advance or you will be not be able to enter.
You must bring the permit and photo identification with you on the day.
Household Waste Recycling Centre (HWRC) Permit
Our Household Waste Recycling Centres (HWRC) are for household waste only and we cannot accept commercial waste to the sites under any circumstances.
If you wish to visit a Household Waste Recycling Centre in a commercial-style vehicle, you can only visit Linwood HWRC and you must apply for a permit prior to entry.
All our other HWRCs can only be visited by cars.
What vehicles require a permit?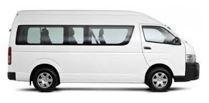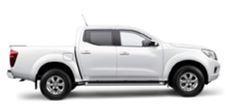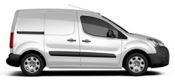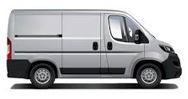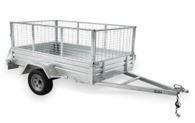 | Vehicles ALLOWED on site with a permit | Vehicle NOT ALLOWED on site |
| --- | --- |
| Vans (Up to 3.5t, max 4 wheels) | Vehicle with more than four wheels |
| Pickups | Vehicles over 3,500 gross weight |
| Car, van or pickup with a single axle trailer less than 1.8m long x 1.2m wide | Vehicles with a trailer more than 1.8m long x 1.2m wide |
| Mini bus (8 - 11 seats) | Vehicles with twin axle trailers |
| Cars (no permit required) | Vehicles with ANY commercial waste |
| | Tipper vehicles |
How to get a permit
Before applying for a permit, you are advised to check the terms and conditions below for access to Linwood recycling centre and you must agree to them before you apply.
You may be asked to complete a commercial waste declaration stating the waste you are tipping has not been generated by commercial activity.
The permit must be in the name and details of the driver of the vehicle.
Permits can only be used for a maximum of three visits per day.
Apply for a permit - HWRC permit.
Please be aware that due to demand you may be asked to return another day. All HWRCs close at 6pm.
ID requirements
You will need to bring photographic ID and proof of residency e.g a Council tax or utility bill, along with your permit to the site.
Failure to produce any of these documents may result in refusal to tip.
DIY waste
DIY waste (or construction and demolition waste) is large amounts of waste that is generated through building or renovation work in your home or garden.
By law waste types, such as DIY waste, that you may produce through building or renovation work in your home or garden are classed as 'non-household waste' and the Council does not have to accept this type of waste free of charge.
Waste inspection
All waste brought to the site may be subject to inspection by an Enforcement Officer and if deemed to be commercial waste access will be rejected.
The Council reserves the right to undertake investigations relating to the waste which is presented at the HWRC and to restrict access if false or inaccurate information is provided to Council staff or through the online booking service.
Terms and Conditions
Renfrewshire recycling facilities are for use only by residents of Renfrewshire who wish to deposit waste materials from their own property.
It is illegal to deposit trade or commercial waste at a Renfrewshire Recycling Facility.
The permit system applies to all Type B vehicles, including hire vehicles and commercial vehicles on loan from a place of work.
Permits are not transferable.
Permits are valid for the date indicted on the permit ONLY
Permits are valid for the vehicle indicted on the permit ONLY
All waste brought to a Renfrewshire Recycling Facility will potentially be subject to a visual inspection by the Site Attendants and Enforcement Officer
The Enforcement Officer and Site Attendants reserve the right to refuse access to the site if it is suspected that the waste is commercial in origin (booking does not give automatic right to tip).
Residents are asked to pay attention to all signage on site with regards to health and safety of residents and staff.
Residents are asked to follow the advice of the Site Attendants and site signage in order to use the facilities on site.
Any abuse, bullying or violent behaviour towards any of our site staff will not be tolerated.
CCTV is in operation at the site. Information collected will be used for monitoring access to the site, and it may be shared with other organisations for the purpose of investigating breaches of waste regulations and the prevention and detection of crime.
Renfrewshire Council reserves the right to undertake investigations regarding the origin of any wastes presented and to restrict access to its site if false or inaccurate information is provided.
Renfrewshire Council reserves the right to refuse or cancel the permit if provided with false or misleading information.
Further information
See our Frequently Asked Questions page for more information, if you're still not sure if you need a permit contact us.