What is Street Stuff?
Street Stuff provides a range of activities primarily in the evenings and at weekends across Renfrewshire.
Street Stuff has been delivering activities in Renfrewshire since 2009, delivering a sustained reduction in reported youth disorder and anti social behaviour.
Across Renfrewshire there has been a 75% reduction in youth disorder and anti-social behaviour since the programme began
There has been a 38% increase in participation levels over the past 2 years.
Over 37,269 participants took part during 2015/16 an increase of 12,000 from the previous year.
The programme now offers a range of activities such as football, dance, gaming and clubbercise.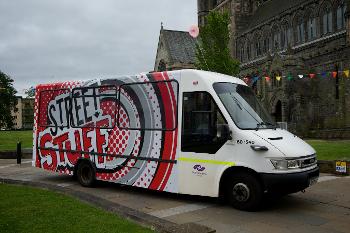 Dance classes
Dance classes are now a key popular activity within the programme. Since starting in November 2014 with just one class in Glenburn, dance has expanded to different areas in Renfrewshire including; Gallowhill, Shortroods, Johnstone, Howwood and Renfrew.
Participants have learned dance routines, displaying them in different events such as Stronger Communities Event in Glenburn, Fairtrade Festival in Paisley Town Centre and cheered at St Mirren v Queen of the south football match.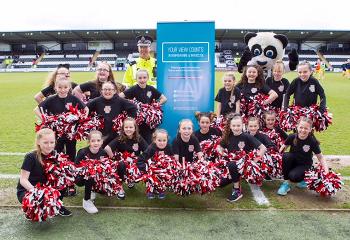 Due to its popularity and enhancement of fitness levels with the young people participating, dance classes are now delivered within school hours as part of physical education in a selection of schools, as well as supporting school health days/weeks.
Street Stuff Annual Football Festival
The annual festival event held in May 2015 hosted around 300 young people from across Renfrewshire and the West Region in a competitive tournament sponsored and delivered in partnership with SFAs Midnight League.
Street Stuff girls and boys teams both performed on the night with 2 teams winning their age categories and an East Renfrewshire Team also sharing the prizes.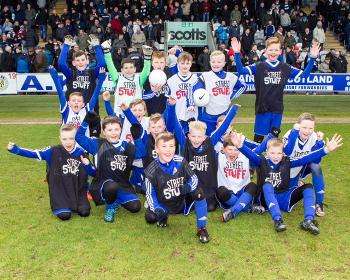 Expansion of Street Stuff Programme
In June 2015 Street Stuff expanded the delivery of activities after school, weekends and school holiday periods including the provision of a healthy meal.
The objectives of the expansion are:
Improved social inclusion and access to facilities to those children in poverty areas, who otherwise would not be able to experience the services provided by the programme,
Provision of and education around healthy eating and healthy lifestyles,
The deployment of activities in areas of poverty will increase positive destinations for young people.
The expanded programme commenced during the October School Holidays in the Gallowhill and Glenburn areas with football and dance delivered each day with lunch provided. Similar programmes were, delivered throughout the festive and Easter Spring Break periods with plans currently underway for the summer holidays.
An extended after school programme commenced in November 2015 in Shortroods and Gallowhill Community Centres with Football, Dance and Box activities and the provision of a hot meal. Activities and other suitable locations in Linwood, Johnstone, Foxbar and Glenburn are now being considered.
An additional two youth buses compliment the programme to support the expanded programme and increase flexibility in the areas reached. A further two buses will be introduced during 2016/17.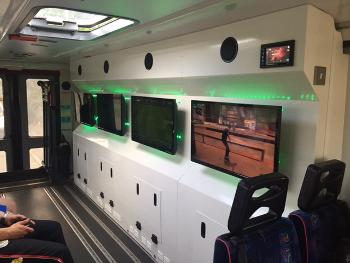 Volunteering and employment opportunities
The ongoing development of the Street Stuff programme has provided volunteering and employment opportunities. Throughout the year a number of young people took part in an eight-week employability course with 8 progressing to traineeships, gaining work experience through the delivery of activities and working with key Community Safety Partners.
Extensive training has been provided as part of their journey including; Fire safety, Manual handling, First Aid, Child Protection/Sexual exploitation, bus driver training and SFA Football Early touches.
As well as CV building all trainees have the opportunity to secure sessional work within the programme at the end of the training period. A key positive outcome for the programme is that more than 50% of staff delivering Street Stuff activities are previous participants and volunteers. A number of staff have also progressed to positive destinations with Police Scotland and Teacher training.
Community improvements
Street Stuff participants also get involved in initiatives such as "kick and collect" and "Do Your Bit" where they take part in activities designed to improve their communities including litter picks; graffiti removal and educational awareness programmes. Each time they participate they collect points towards rewards ranging from paintballing and go-karting trips to tickets for St Mirren and Scotland football matches or Braehead Clan tickets.
Local businesses donate prizes in recognition of the contribution that young people are making helping them to promote positive community participation and pride in local communities. Through activities of this nature the Street Stuff are currently supporting 18 young volunteers as they work towards their Saltire Awards.