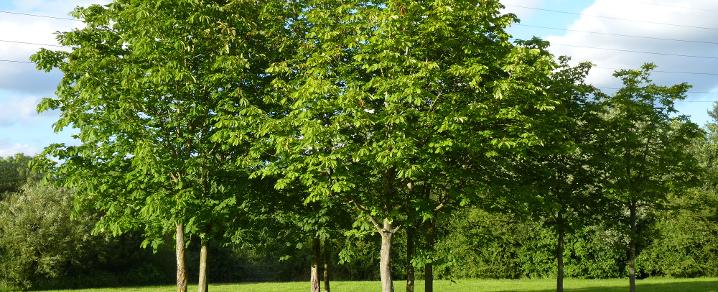 Protecting trees
The information on this page is taken from the relevant British Standard (BS 5837), Trees in relation to design, demolition and construction - Recommendations'. Further details are contained in the British Standard itself. To find out more or to obtain a copy visit the BSI website.
It is important to remember that all protective measures should be in place before any development work starts..
Area to be enclosed by fencing
BS 5837 provides detailed guidance on the minimum area around the tree which should be left undisturbed.
As a simple alternative, BS 5837 also suggests that fencing can be erected below the outermost limit of the branches spread, or at a distance equal to half the height of the tree, whichever is the further from the trees.
Storage of materials and equipment
Materials on machinery, likely to damage a tree should not be stacked or discharged within 10 metres of a trunk. Concrete mixing should not be carried out within 10 metres of a trunk.