Flu vaccinations
The seasonal flu vaccination programme is now underway and you should shortly receive a letter if you are eligible for a free flu vaccination.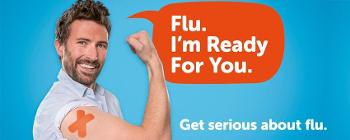 Seasonal flu is very infectious so its important that we do all we can to stay safe - especially as we continue to tackle the Coronavirus pandemic.
Being vaccinated is the best available protection against contracting the flu. It's very safe, does not give you flu, only takes a few minutes and will last around a year.
Renfrewshire Health and Social Care Partnership are facilitating the vaccination programme for Renfrewshire so please visit their website for more information on:
Who is eligible?
How will you get an appointment?
How to prepare for your vaccine appointment
What to do if you can't make your allocated appointment?