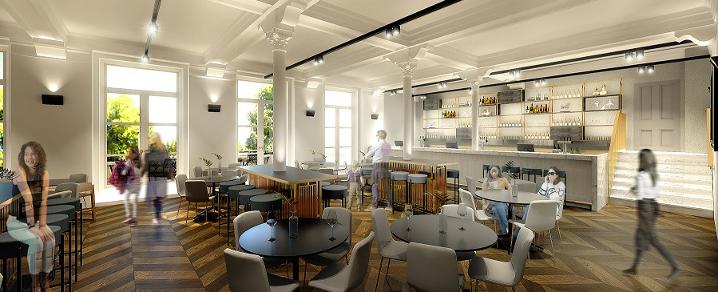 Paisley Town Hall
Paisley Town Hall has been a striking centrepiece at the heart of life in the town for the last 140 years - and the £22m transformation happening now will keep it there for many more.
You will have your own special memories of Paisley Town Hall - whether you were on stage there, got married in it, or saw St Mirren parade a trophy. The transformation of the building will allow it to mean as much to future generations as it did to you and the ones before you.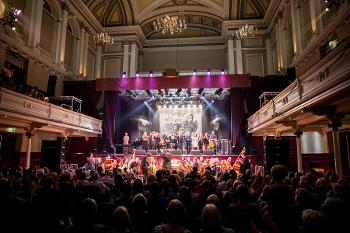 When work is complete at the end of 2022, the inside of the 19th-century architectural gem will have been turned into a 21st-century facility and a landmark entertainment venue for the west of Scotland.
The revamped building will retain the same classic look and grand features but the building's capabilities will have been transformed - allowing us to attract bigger and better events and bring more people into Paisley town centre.
The work is taking place as part of Renfrewshire Council's £100m investment in town centre venues and outdoor spaces, aimed at using our internationally-significant cultural and heritage story to bring people here and transform the area's future.
What is happening to the building?
The town hall closed in late 2018 and the first phase of construction work (to strip out the building) has now been completed. Main construction started in spring 2021 and is expected to be complete by the end of 2022. The work will transform what the building can do. When it reopens, expect the following:
- improvements to the main hall including an increased capacity of 1,200 allowing bigger and better events, driving new visitors and footfall into the town centre and surrounding businesses, day and night;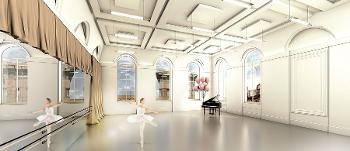 - unused spaces brought back into use and new rooms created including a dance studio (left), café-bar with terrace (shown above), screening room, revamped reception area and more - allowing the building to host a bigger and bigger range of events;
- a much-improved audience experience including improved staging, lighting and seating with better views, and improved access making it easier for everyone to move around the building;
- a complete replacement of the old and outdated electrical and mechanical systems;
Want more info? Here's our list of ten things the town hall revamp means for you.
You can also watch out behind-the-scenes video showing the building as you've never seen it before: