Gordon Scott, St Mirren FC Chairman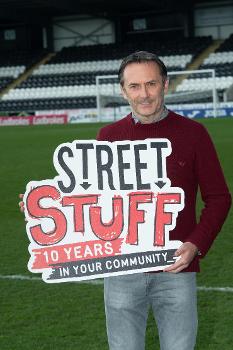 "At St Mirren, we are responsible for the day to day management and running of the programme and we support the coaches and volunteers through ongoing education programmes and training.
"Street Stuff is a great conduit to enable the club to foster stronger links with the community, and the kids within it, and by providing the activities we do, we see massive health and social benefits for our young people.
"As the programme hits the 10-year milestone, I think the number of both local and national awards it has received speaks for itself in terms of both its success and the efforts of those who take part and run it."