Where are we right now?
The latest area to be the focus of the Your Home, Your Street, Our Community programme was Paisley Town Centre.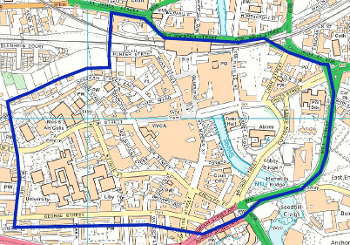 The programme aims to tackle what you as residents, businesses and visitors believe will make a difference to the area.
We asked you to tell us what the issues are in the town centre and our survey received more than 640 responses, and we undertook an action plan to tackle what the community outlined was needed.
We are now reviewing the responses to the follow up survey which will show us how residents and businesses feel about the town centre now.
What you said were the main issues
Safety at night
Antisocial behaviour
Drug dealing
Violent crime
Intimidating groups
Housebreakings
Littering
Speeding vehicles
Parking
Places to visit
What you want to see happen
More visible police presence
Tackle youth disorder
More activities and clubs for young people
More CCTV
Better parking
What we did
Additional Police patrols
Mobile CCTV van in the town centre more often
Warrant initiatives - especially around drug dealing
Visits to retailers to discuss the sale of alcohol and fireworks
Supporting homeless people on the options available
Ensuring charity workers are aware of their responsibilities
Working with elderly people and sheltered housing to promote safety messaging
Speeding day of action
Increased patrols to tackle illegal parking
Open day for young people showcasing activities and clubs available
'Safe Bus' being available in the town centre
Targeted enforcement of trade waste issues
Re-examining the town's CCTV cameras to ensure they are in the best positions
Introducing taxi marshalling on Friday and Saturday nights
Supporting the town's Purple Flag campaign
There were a number of issues raised around the shops and empty properties in the town centre.
This is not something that the Your Home, Your Street, Our Community campaign is able to tackle as it specifically deals with safety issues over a short intervention period.
But as a council, we are working hard to change the fortunes of the town albeit there are some issues that we are cannot address so easily.
We've tried to answer a lot of these questions in our Paisley Town Centre Q&A.
The programme also offers the chance to highlight the 130 Keep Safe places in Renfrewshire, including 33 in Paisley, which are a network of businesses such as shops, libraries and cafes who have agreed to make their premises a 'Keep Safe' place for people to go if they feel frightened, distressed or are the victim of crime when out in the community.
Find out where these are in Paisley here - Keep Safe in Paisley.