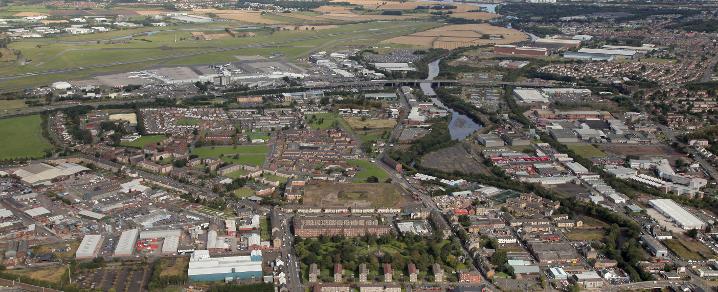 EIA Scoping (Sept 2016)
Renfrewshire Council's City Deal project team continue to develop and evaluate the various options for infrastructure which will deliver the maximum benefits to Renfrewshire residents and businesses.
The appraisal and design process to identify the best performing options for bridge locations, road and cycleway alignments is progressing for two of Renfrewshire's City Deal projects - CWRR and GAIA. After investigating public and stakeholder feedback (from the May / June exhibitions) in parallel with technical evaluation to establish the best performing options, the team plan to exhibit the outcomes publicly, to enable further opportunities for comments and feedback. It is expected that this will be towards the end of 2016. Sign up to our City Deal mailing list (details below) to be notified when the dates are confirmed.
As part of the process of applying for planning permission for the CWRR and GAIA projects, which is expected to be made in the summer of 2017, the project team are seeking views regarding the Environmental Scoping Report for each project. Details of which can found at the following page: www.renfrewshire.gov.uk/citydealeia.
---
Keep Me Posted
Click here to subscribe to our 'City Deal' mailing list so that we can let you know when we have updates on Renfrewshire's City Deal projects or to tell you about details of our public engagement events.