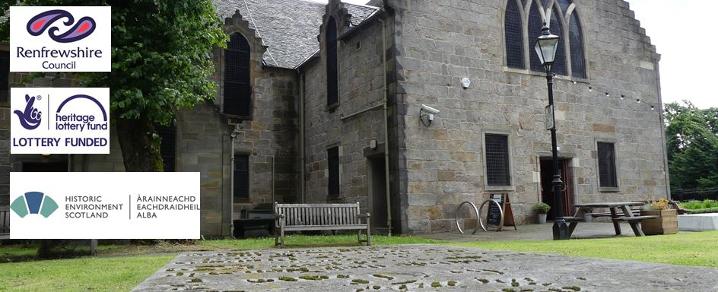 Paisley Town Centre Townscape Heritage Initiative (THI) and Conservation Area Regeneration Scheme (CARS)
The Paisley THI/CARS scheme (2009 - 2016) successfully transformed the physical and economic environment of Paisley Town Centre Conservation Area.
Grants were awarded to property owners to carry out historic building repair and traditional shopfront reinstatement. Significant improvements to the public realm were also made while a complementary activity programme provided opportunities for training, education and participation in the rich history and heritage of the area.
The scheme was funded by Heritage Lottery Fund, Historic Environment Scotland and Renfrewshire Council and created an overall investment in excess of £3.5 million.
New TH/CARS2 Project
Renfrewshire Council has secured funding to deliver a second heritage-led regeneration project in the Paisley Town Centre Conservation Area. The £4.5 million pound project is funded by Renfrewshire Council, Heritage Lottery Fund and Historic Environment Scotland and will be delivered over a 5 year period from 2016 to 2021. More information about TH/CARS2 can be found by clicking on the links at the side of this page.