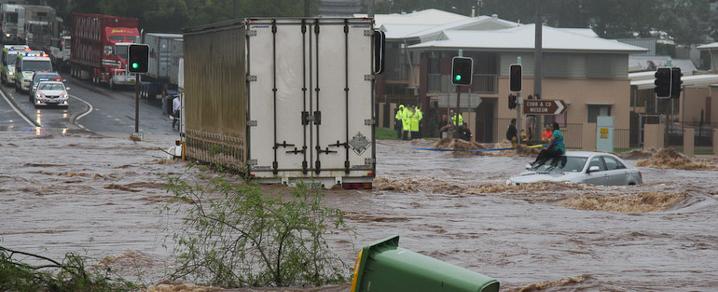 Drainage assessment
The guidance sets out what developers need to do to deal with drainage issues in planning applications.
It explains the roles and responsibilities of the council, the water authority and the Scottish Environment Protection Agency in relation to drainage matters. It also promotes the use of sustainable drainage systems.

The guide describes the main drainage problems in Renfrewshire. It draws attention to the reliance of much of the sewerage network on investments made in Victorian times.
Then, the attitude to drainage was to get rid of unwanted water as quickly as possible, hidden away in underground pipes and culverts. A single pipe called a 'combined sewer' was used to carry both foul and surface water drainage to a treatment works and after treatment to a watercourse.
However, problems arise with this system when there is a heavy rainstorm and the combined sewer pipes cannot take the volume of water. In such circumstances, combined sewer overflows (CSOs) provide relief to the system by allowing discharge to watercourses. A consequence of the CSO discharge is pollution of the watercourse.

It is also increasingly evident that the public sewers in Renfrewshire are overloaded. During recent, extreme rainfall events when watercourses are running full, the sewer system itself has surcharged the sewage and contaminated flooding has occurred.
Recent flood events have demonstrated that the biggest threat to the largest number of priorities, when high rainfall events occur, is from constrained sewerage infrastructure.
The Drainage Assessment Guidelines provide a way to assess these matters and to create sustainable drainage solutions for new developments in Renfrewshire.