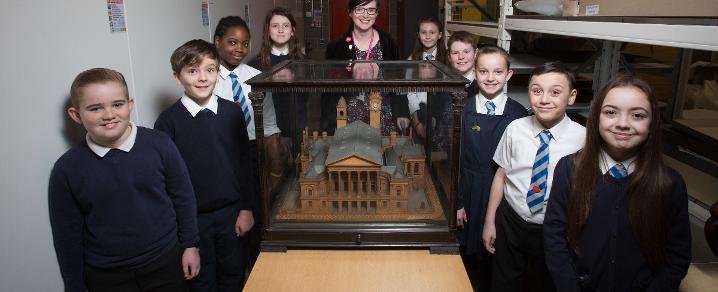 Paisley: The Secret Collection
Paisley: The Secret Collection is the first publicly accessible museum store on a UK high street, containing thousands of objects reflecting Renfrewshire's amazing heritage and culture.
Operated by Renfrewshire Leisure, the centre is a space where everyone can explore, learn, research and discover hidden treasures in the collection.
It opens up access to many items from the collections which had not previously been on show - and will host the area's collections while the main Paisley Museum building is closed for refurbishment (due to reopen in 2022)
To see inside, you need to book a tour. For more information on how to do that, see the related links section.