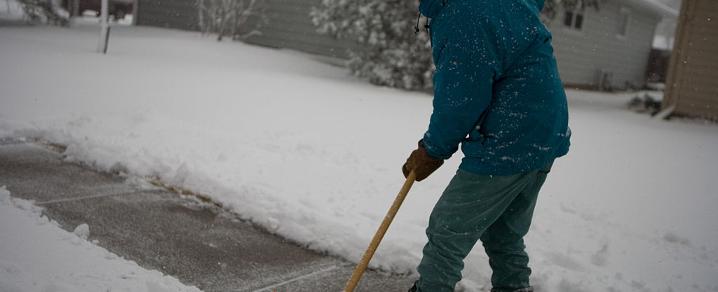 Gritting footways and footpaths
Information about gritting footways and footpaths.
Priority footways and footpaths for gritting are:
Town centre pedestrian areas.
Other designated areas of high pedestrian usage, e.g. shopping areas, precincts, routes serving schools and hospitals.
All other public footways/footpaths.
Subject to the availability of resources, Category 1 footways/footpaths will be treated in conjunction with priority 2 carriageways.

Category 2 footways/footpaths will generally only be considered for treatment after significant snow or ice events. The appropriate treatment would be a salt/grit mix which would be applied during normal working hours where resources allow.
If possible, Category 2 footways/footpaths will be pre-treated during normal working hours if freezing temperatures are forecast to follow heavy rain.

Category 3 footways/footpaths will be considered for treatment during extended severe snow or ice events as resources allow.