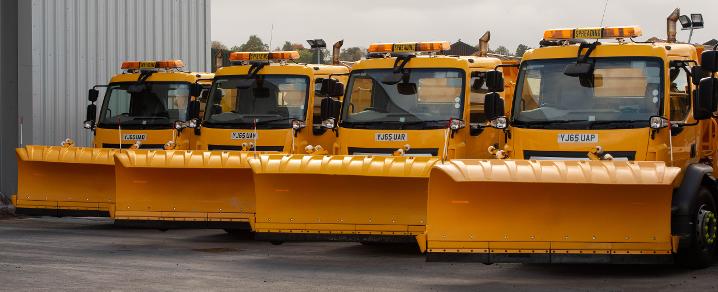 Priority roads for gritting
Information about priority routes for treatment in Renfrewshire
We are responsible for maintaining more than 800 kilometres of roads and 1200km of pavements across Renfrewshire.
With a limit to our resources, we have a list of routes that are attended to in order of priority.

Like other councils, a great deal of effort goes into ensuring that our high priority routes are kept clear of snow and ice with the lower priorities being attended to as resources and circumstances allow.

Our order of priority is as follows:
'A' class roads and main radial routes within Renfrewshire.
'B' class roads and main distributor and main bus routes including, where appropriate, access routes to hospitals, ambulance depots, main police stations, fire stations and schools.
Local distributor roads including those serving industrial estates, isolated communities or dependent establishments.
Local access roads within communities and local rural roads.
Prospective public roads.
Private roads
You can view the attached map to see what our priority routes are and where they encompass.