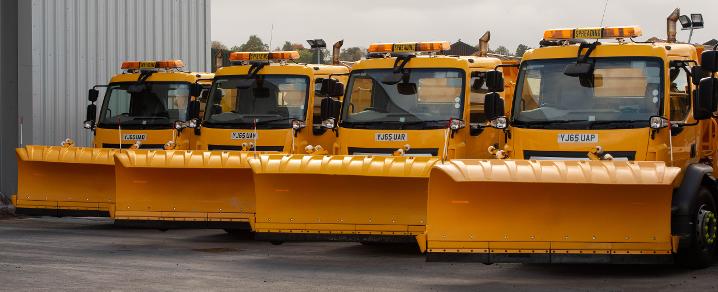 Responsibility for gritting roads
Information about where responsibility lies for gritting various categories of roads in Renfrewshire.
Renfrewshire Council is responsible for maintaining the public road network in Renfrewshire, with the exception of the motorways and trunk roads (M8, A8 at Langbank, A737 and Erskine Bridge) which are the responsibility of Transport Scotland.
As part of our maintenance duties, we provide 24 hour cover to respond to snow and ice using a fleet of specialist gritting vehicles.

Gritting involves spreading rock salt on the roads to prevent ice forming.
During heavy snowfalls, snow ploughs may be used to remove snow.