Fraud Awareness Week 2023: A message from Director of Finance and Resources, Alastair MacArthur
Our Director of Finance and Resources, Alastair MacArthur highlights the importance of the counter fraud work at Renfrewshire Council and encourages colleagues to complete their fraud awareness training.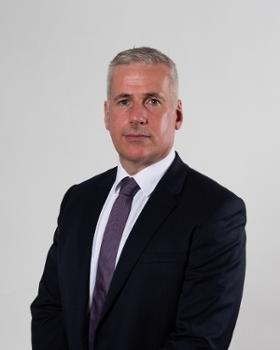 Dear colleagues,
International Fraud Awareness Week (12 - 15 November), is an opportunity to highlight our counter fraud work at Renfrewshire Council and ensure all colleagues understand how we can work better together to combat fraud. It is a problem for all of us. We must all be fraud aware and able to identify and deal with it correctly.
I would encourage you to complete our Fraud Awareness course on iLearn. The course provides information on how to recognise fraud and how to report any issues to our corporate counter fraud team.
Dedicated Fraud Awareness training sessions can also be provided to teams across all services. For further details, please contact the corporate counter fraud team on 0300 300 1314, or email counterfraudinvestigations@renfrewshire.gov.uk.
The team deals with matters including benefit fraud, blue badge misuse, council tax fraud (reductions and discounts), procurement, bank mandate fraud, housing fraud, tenancy and housing application fraud, Scottish welfare fund fraud, and more.
Colleagues will also be aware of recent communications in relation to cyber security. Frauds against the public sector, perpetrated by cyber criminals, are rapidly increasing. I would request all colleagues remain vigilant, read the regular cyber security updates and ensure you have completed your mandatory cyber security training.
Thank you,
Alastair MacArthur
Director of Finance and Resources
Published on Thursday 16 November 2023