Complete your fraud awareness training on iLearn
Faye Wilson recommends our new iLearn course to help protect council resources and the services our communities rely on.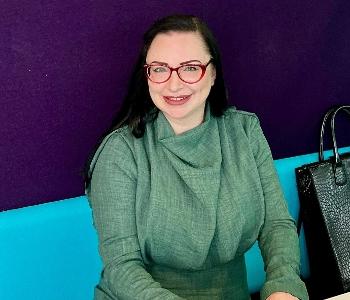 Recognising suspicious activity and protecting council resources from fraudsters is part of Faye Wilson's day-to-day role. As a serious organised crime and trading standards manager, she understands the dangers and potential consequences if fraud goes undetected.
Faye believes the best way to combat these dangers is through knowledge and awareness and recommends that all colleagues complete the new Fraud Awareness module on iLearn. She said:
"It's suitable for everyone, no matter your job or service area. It will teach you about different types of fraud in an easy and accessible way and it will help you understand what to look out for."
According to data recorded by the Scottish Government fraud has risen by 86% in the past ten years, and cyber-crime accounts for almost half of all fraud. That's another reason to make the most of the training available on iLearn including the mandatory cyber security course, 'RenTalks: How to spot a phish'.
Reflecting on the severity of the impact it can have, Faye wants her colleagues to know that fraud is not a victimless crime. She explained:
"Council money lost to fraud is money that is taken away from the vital public services we provide. It's more important now than ever to recognise fraud and the risks it poses to all of us as individuals, to the Council and to our service users."
"Fraud can be tricky to spot, and it often hides where you least expect it. That's why the new iLearn module teaches you what to look out for and offers you lots of useful information, including all the relevant policies and procedures together in one handy place."
Login into iLearn to start your Fraud Awareness training today. It takes around 30 minutes to complete, and you have the option to save your progress and complete it in stages.
If you suspect fraud, don't try to investigate further yourself. Our corporate fraud team are always happy to offer advice and will investigate where further action is needed.
To report a fraud concern, contact the team by email at counterfraudinvestigations@renfrewshire.gov.uk or by phone on 0300 300 1314.
Published on Wednesday 20 September 2023