Message from Chief Executive, Alan Russell - August 2023
In this month's blog, Alan welcomes back our early learning centre and school colleagues, discusses the financial challenge facing the council and all local authorities, and looks ahead to some exciting developments for Paisley town centre.
The new school term began last week, no doubt to some relief of parents across the country, and I would like to welcome back all our early learning centre and school colleagues. I hope you all had an enjoyable and relaxing break.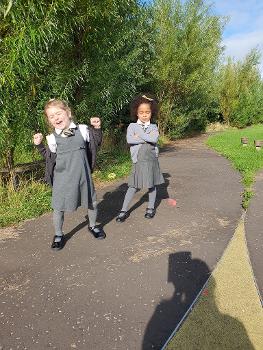 It's always heartening seeing our P1s starting out on their learning journey, young people going to high school for the first time and all pupils reconnecting with friends, teachers and school staff. I'm also very aware how much time and effort goes into this, so a big thank you to everyone who has made the return for our children and young people a safe and positive one.
It's important to remember that the new school year can also place a financial strain on parents and carers, and with interest rates rising again this month, the challenging financial outlook for households and the council shows no immediate signs of improving significantly. If you are concerned about or struggling with money, talking about it can be difficult but the earlier you seek the help, the better. Please speak to your manager or visit the financial wellbeing section of the council website which is a good place to start if you think you need help or financial advice.
While the Council will have to make difficult decisions to ensure we remain financially sustainable both now and in the future, we must also do everything we can to reduce our costs. To do this we must continue to modernise and change how we work together across our organisation, and with local communities and business. We have a strong track record of delivering significant savings by transforming services and working smarter and I'm confident we'll continue to do this. However, we already know this will not by itself be sufficient to address the financial challenge and inevitably the Council, like all local authorities across Scotland, will also need to consider how to reduce the scale and scope of some areas of service provision whilst doing all that we can to protect the areas of greatest importance.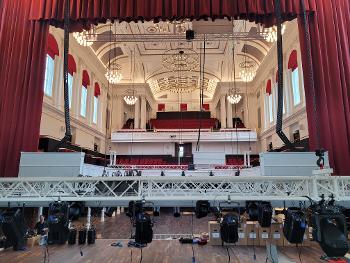 Despite the challenging financial outlook there is still lots to look forward to, and last week I was given a tour of the refurbished Paisley Town Hall. I met with programme director Barbara Walker and OneRen chief executive Victoria Hollows, and you can't help but be impressed with the work to transform the iconic building into a state-of-the-art entertainment venue. The building will be managed by our OneRen colleagues, and together we'll oversee the finishing touches so it's ready to welcome visitors when it opens its doors in October, ahead of the Royal National Mod - Scotland's largest celebration of Gaelic language and culture coming to town.
The work is part of our £424m capital investment programme and a wider investment in Paisley's historic cultural venues, aimed at driving new life and visitors to the wider area. This includes an upgrade and extension to Paisley Arts Centre, a new modern home for library services at the heart of the High Street, to reopen by the end of the year, and transforming Paisley Museum into a world-class visitor attraction showcasing Renfrewshire's internationally-significant collections by 2024.
There is always such a wide variety of work going on across our services and I look forward to meeting more of you over the coming months.
Thanks
Alan