Council and communities come together to clean up Renfrewshire
Hundreds of dedicated volunteers teamed up with council colleagues during April and May as part of Renfrewshire's Big Spring Clean 2023.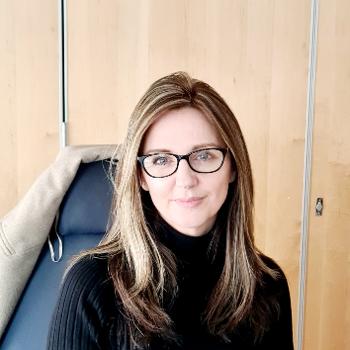 Running from 17 April to 14 May, more than 670 people, including local volunteers, community groups, schools, and businesses, took part in litter picks that removed more than 2,200 bags of litter from the local environment.
Nicola Drummond is the lead officer for the project and is delighted with yet another successful event.
"It never fails to amaze me the amount of people who want to make a difference by volunteering, and their enthusiasm to keep where they live clean and tidy is incredible.
"When we first hosted the Big Spring Clean, communities arranged big community clean ups to get people together, but now for many it has become a way of life, and there's so many people out every day doing their bit to make their neighbourhoods more appealing.
"My fantastic team, led by Community Learning & Development officers, Emma McCrystal, John Kennedy and Glen Reid, spoke to pupils at 20 different schools about the importance of looking after our environment. We also added stencils saying 'The sea starts here' at drains near high schools across Renfrewshire, to drive home that message.
"We launched the 'Take the Lead' campaign to promote responsible dog ownership and organised a mass dog walk in Barshaw Park which saw more than 50 dogs and 80 owners take part and pledge to be responsible dog owners. In return they received a new branded lead, dog poo bag dispenser and a light for evening walks.
"We also started a lunchtime litter pilot which adds branded bins to a hotspot route near a high school to encourage pupils to use the bins rather than throw litter away, with the bins being rotated around different high schools to give each of them the benefit.
"To see more than 2,200 bags of litter collected over just four weeks is amazing, with most of that being historic litter that has been affecting our environment for years and now, thanks to all our efforts hard work, Renfrewshire is cleaner, and nature can flourish."
The event is part of the council's award-winning Team Up to Clean Up campaign which runs all-year-round and is a great example of colleagues from across the council coming together with the local community to make a real difference.
And as Nicola is quick to point out, it's this teamwork that makes the campaign so successful.
"There are so many colleagues from across the council involved in this project and it's a large part of the reason that it's been so successful, with the environmental taskforce, Wardens service, StreetScene, communications, marketing and design teams all involved.
"We provide litter pickers, hoops and bags for anyone or any group wishing to host a litter pick, and our colleagues in the StreetScene team will remove the bags of litter afterwards too from an agreed collection point to make it as easy as possible for people to take part - and that includes staff too!
"If you want to take part, and don't forget you can use your volunteering hours to do so during the working day, then get in touch with the team litterpicks@renfrewshire.gov.uk or join more than 4,500 people on the Facebook group www.facebook.com/groups/teamuptocleanup."
There's more information at www.renfrewshire.gov.uk/teamuptocleanup.
Published on Wednesday 17 May 2023