Message from Chief Executive, Alan Russell - May 2023
In this month's blog Alan highlights our new employee benefits and the work we are doing to raise awareness of the menopause. He also looks at our new ways of working pilots, discusses some of the changes taking place in the new Environment, Housing and Infrastructure Service, and reflects on another successful Paisley Food & Drink Festival.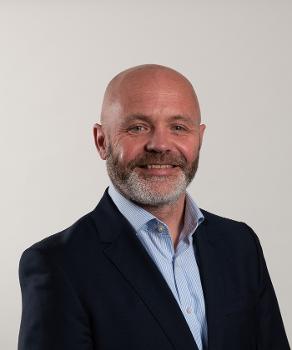 Hello,
I hope you all had a good Easter break and are enjoying some of this Spring sunshine and the lighter evenings again at this time of year. Though at this time of year, it could well be snowing by the time you see this!
As you know, the health and wellbeing of our colleagues is a top priority for us, and I'd like to highlight some recent developments in our range of employee benefits.
Firstly, our popular Cycle2Work scheme is back and I'm pleased to say we can now offer this as a year-round benefit. Many colleagues find this a cost-effective way to access new bikes or cycling equipment - myself included - so if you're in the market for a healthier way to travel, it can be a great way to start.
Today we're also introducing a new home and technology benefit, Let's Connect, which could be useful if you need to replace expensive white goods or devices and prefer to spread the cost direct from your pay. Both Cycle2Work and Let's Connect are available through our mylifestyle employee benefits portal and full details are available on our Employee Benefits web pages.
On Thursday 11 May, we welcome Ruth Devlin, the founder of 'Let's Talk Menopause', for an interactive RenTalks session with colleagues. Ruth is a registered nurse and member of the British Menopause Society who champions a holistic approach to health and wellbeing. We've had great feedback on our new supporting menopause policy, so I'm sure Ruth's discussion will be well received.
Moving on to our new ways of working programme, we're now at the trial stage for various collaborative and individual spaces in Renfrewshire House. We need your feedback to inform final decisions on how we maximise our office space for best use, so if I could ask for your help to try out the areas and report back on your experience, that would be much appreciated.
We have two quiet pod versions to test, both located on the north side of the building, with one on the second floor, and the other on the fifth. We have also added monitors at breakout area desks and will extend these if feedback is positive and they're well used. We're gathering all the data through QR codes at each location so please don't forget to leave your comments and I'll report back on our findings when the pilot ends.
I also wanted to update you on service changes that have taken place over recent weeks. As you will know, our colleague Mary Crearie retired at the end of last month and headed for warmer climes in Australia, and this provided an opportunity to realign services across the organisation.
Housing Services are now part of the new Environment, Housing and Infrastructure Service with Louise Feely recently appointed as Head of Housing Services, reporting to Director Gordon McNeil. Gerry Hannah has also recently been appointed as Head of Climate, Public Protection and Roads. The new service also takes on responsibility for resilience and civil contingencies, public protection, climate change and our environmental health teams. I'd like to congratulate Louise and Gerry on their appointments and look forward to working with the team going forward.
Further changes include our Procurement Team, led by Bridget Lambert, now moving to Finance and Resources Service and our Community Learning and Development and Building Communities Teams, led by Carolanne Robertson, now part of the Policy and Partnerships Service, led by Head Laura McIntyre, who also takes on the policy and organisational lead responsibility for our support for displaced people from Ukraine and the UK's asylum programme.
I want to thank colleagues across the service areas for their support as we make these changes and to read more about it, please visit our latest staff news on our website.
I would also like to congratulate our Marketing and Events team for delivering yet another successful Food and Drink Festival in Paisley. More than 22,500 visitors turned out across the weekend to enjoy the best of local produce, street food and live entertainment. And the good weather stayed with us! We know how important the festival is to our local economy and I must thank everyone involved in continuing to deliver on of the much-loved highlight in our event calendar.
Thank you and well done.
Alan