Scottish Apprenticeship Week 2023 at Renfrewshire Council
We speak to our colleagues about apprenticeship opportunities at the council
This week is Scottish Apprenticeship Week (6 - 10 March) which highlights the role of apprenticeships in unlocking potential in people and businesses, while supporting the wider economy.
To celebrate the week, we met with some of our Modern Apprentices (MAs) and Graduate Apprentices to find out about their experience so far.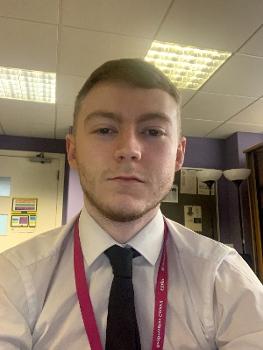 Bailey Fallon Bailey Fallon successfully completed a Foundation Apprenticeship whilst still at school and progressed onto a Modern Apprenticeship in Business and Administration, which he completed last year. He now works as a senior clerical officer in our Finance and Resources service and credits the apprenticeship route for the opportunities he's had.
Bailey said, "As someone who didn't really like the school environment, it was a great chance to progress my skills and qualities in a different way. I still wanted to learn and develop myself, but I also wanted to go out and work.
"I feel the biggest advantage was gaining experience in the workplace. It's an excellent way to build your character and there are plenty of opportunities to develop core skills such as communication and time keeping as you're essentially working and learning at the same time. It's also extremely easy to fit in as the council are very welcoming to new workers and there's lots of support on hand."
Our Modern Apprenticeship Programme (MAP) has been in place for around 17 years and has supported over 700 Renfrewshire residents into employment. Traditionally, Modern Apprenticeships are a gateway into employment for young people aged 16-24, but in recent years, we have focused on making more opportunities available to applicants of all ages with support offered to those aged up to 29 who are disabled, or care experienced.
At any given time, we support around 80 apprentices, with around 40 new opportunities available each year. In 2021-2022 our achievement rate was 93%, with 25 of our 27 apprentices going on to secure employment. This is well above the national target which is approximately 70%-75%, depending on the type of framework.
As well as supporting people into work, we offer further learning opportunities for colleagues with our Graduate Apprenticeship scheme in partnership with Glasgow Caledonian University and University of West Scotland. This enables colleagues to work in their current role and study towards a relevant degree in subjects such as business management, civil engineering, cyber security and software development.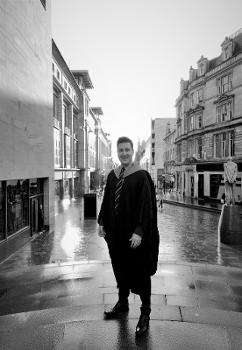 Gary Chittick We spoke to two recent graduates, Gary Chittick and Kevin Hampsay, about their Graduate Apprenticeship experiences and the benefits of work-based study.
Gary, continuous improvement manager, said the course tested him and developed his knowledge in many ways. "It was very rewarding to get feedback, see my progress and be able to use a lot of my learning in the workplace during the course.
"The level of study undertaken, assignment schedule and module subjects have improved both my organisation, planning and research skills as well as my knowledge about a wide range of business-related topics.
"Since completing the degree, I have been promoted and I am able to use a lot of my learning in my day-to-day role. I am also delighted to be paying it forward as a mentor to current year students."
Kevin, strategic business delivery manager, also says he benefited greatly from the work-based model and enjoyed learning more about the Council and Renfrewshire Health and Social Care Partnership.
He said, "It opened up a whole new opportunity for me to grow and learn about Renfrewshire, whilst engaging and meeting people across our organisations.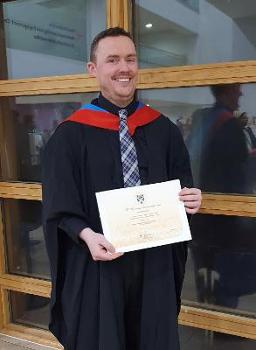 Kevin Hampsay "Starting out at the onset of the COVID-19 pandemic also turned out to be helpful in a way as I was developing my skills to help the council's crisis response for the Care at Home services I supported at the time.
"I have been fortunate enough to progress in my career throughout my studies within Renfrewshire Health and Social Care Partnership, and the skills and knowledge I gained from my degree were key to that progress."
Applications for our 2023 Graduate Apprenticeships scheme is now open. If you would like to apply, or find out more information, you can email principal HR&OD advisers Morna Armstrong (morna.armstrong@renfrewshire.gov.uk) or Eddie Simpson (eddie.simpson@renfrewshire.gov.uk).
For more on our full range of apprenticeship opportunities, including information about a Foundation Apprenticeship, Modern Apprenticeship and Graduate Apprenticeship, visit our Apprenticeships webpage.
Published on Wednesday 08 March 2023