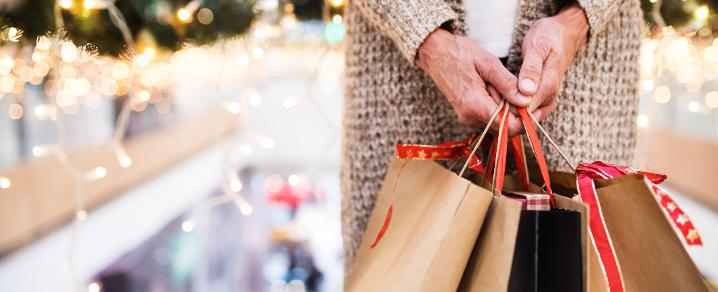 MEDIA RELEASE: Renfrewshire residents encouraged to spend local this Christmas
Around two thirds of adults in the west of Scotland plan to spend their money locally this Christmas compared to previous years, according to a recent survey.
The online survey carried out by ScotPulse and commissioned by Renfrewshire Council, aimed to understand public awareness and attitudes towards shopping locally this festive season.
With just a couple of shopping weeks left before Christmas 63 per cent of west-coast adults surveyed said they were more likely to shop locally compared to 2021, with 70 per cent more likely to spend their money on food, followed closely by 68 per cent who plan to spend money on Christmas shopping.
Supporting local businesses was the biggest driver for people deciding to spend their money locally with 72 per cent of people saying it was their main reason for shopping in their community. This was followed by 59 per cent of people who want to put money back into the local economy.
According to the survey many respondents believe the importance of shopping locally is to benefit the local economy (79 per cent), followed by building local communities (59 per cent) and ensuring good choice on the doorstep (57 per cent). While one in three respondents enjoy having the choice of locally-made items which aren't readily available elsewhere.
Renfrewshire Council leader Iain Nicolson said: "Renfrewshire's independent businesses are at the heart of our towns and villages and help create a unique sense of place, but this year they really need our support.
"We know that people throughout Renfrewshire and beyond will be carefully considering how and where they spend their money this Christmas. By choosing to shop in your local community, you're not only giving your economy a boost by supporting local jobs and opportunities but helping business owners as well.
"Around 70p in every pound spent locally stays in the local economy, so this year - more than ever - we are encouraging residents to Spend Local wherever they can and make the most of this opportunity to give back to their local communities as well as discover some new favourite shopping destinations on their doorstep."
Please try to Spend Local where you can to help local businesses this winter.
Published on 8 December 2022