Message from Chief Executive, Alan Russell on living our values - Thursday 24 November 2022
Nominate a colleague for living our values and share great stories of people truly making a difference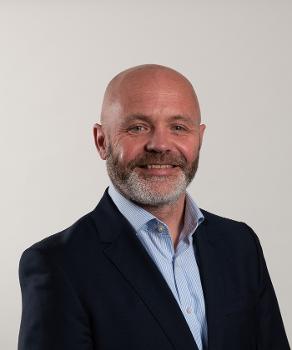 Our values guide how we deliver services and make decisions every day. They shape how we interact with our teams, our local communities, our partners and all of our stakeholders.
To support each other to live these values, it's important that we recognise and share the stories of those who demonstrate the behaviours we all said were important when we developed them two years ago.
I recently nominated the housing team for their fantastic work in setting up the Ukraine welcome hub and Jock Templeton, in waste services, was nominated by his manager Lyall Rennie for his tireless commitment to removing the stigma associated with mental ill health. You can read both their living our values stories on the staff info pages of our website.
Now it's over to you. Who do you want to nominate for showing what it means to be fair, helpful, collaborative or that they value learning? It can be an individual or team, all you need are some great examples of what they do. Everyone nominated will receive a thank you message and be invited to share their story online if they are comfortable.
Nominations are made by completing this short form, then a member of our comms team will be in touch with you to find out more. You will also receive a 'Living our values' card (either online or in print) to send to your colleagues as part of their recognition.
There is no closing date for nominations. This is an ongoing format which will complement our more formal staff awards and recognition programme which we will develop further next year.
For more information on our values journey visit our webpage and don't forget to complete the living and leading our values training modules on iLearn.
Thanks
Alan