Watch out for cost of living scams
Cyber security architect, Carol Peters shares her advice and top tips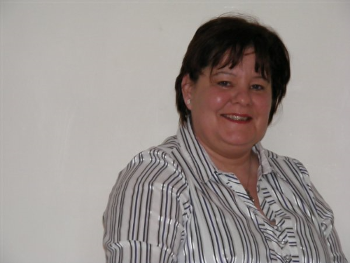 Carol Peters Cyber criminals are taking advantage of the current cost of living crisis because they know people who are struggling financially may be more vulnerable to online scams.
Right now, there are lots of scams pretending to be about genuine discounts and benefits payments. They range from simple ones that are easy to spot, to those that are highly sophisticated and well-crafted. Learning how to spot a scam and take care, even when something appears to look trustworthy, is vital.
Look out for the following known scams:
Bogus emails, texts or calls claiming to be from a local authority requesting bank or card details so that a council tax rebate can be paid. These details are not needed for genuine rebates.
Texts claiming to be from trustworthy places like 'Gov.org' or the 'DWP' inviting applications or claims for cost-of-living payments. These payments are made automatically so invitations to make a claim are not real.
Fake messages about energy payment relief pretending to be from Ofgem, the energy regulator. These payments are being overseen by HM Treasury, not by Ofgem.
Emails, texts or calls claiming to be sent by energy suppliers offering deals, cheaper tariffs, discounts on prepayment meters or rebates.
WhatsApp messages from a number you don't recognise pretending to be a family member or friend who has changed their phone number. A short while later, they ask for money. They may give a variety of reasons, but they often say the money is to help solve 'a problem which needs payment'. These are becoming known as 'Friend in Need' or 'Mum and Dad' scams and more people than ever fall for it due to the cost of living crisis.
Adverts, emails, texts or social media posts offering loans to help you through a period of financial hardship. These are usually either non-existent or have extremely high interest rates.
There has also been an increase in more familiar scams that pretend to offer great deals on tickets, holidays, vehicles, fashion, and other goods you can buy online. Normally, what you buy is either non-existent or not as advertised".
Top tips to stay safe
Educate yourself so you know what to look out for. Visit the RenSafeOnline website regularly for the latest info and complete our three mandatory cyber security courses on iLearn:

Top tips for staff,
Passphrases and security, and
RenTalks - How to spot a phish.

Never send money to anyone you don't know personally and never buy anything you're not entirely sure of. Take time to do your research.
If you get a request for money from someone you do know by text or over social media, call them by another number to check it really is them asking and not a hacker who has stolen their phone number or hacked their social media account.
Look out for errors, poor format, or messages that don't use your name. These can be obvious signs of a scam. But remember some scams are very sophisticated and can look very real.
Never share personal or financial data including usernames, passwords, PINs, or ID numbers.
Don't open email attachments or follow links unless you are 100% sure they are safe. Try the free tool to check whether a website is likely to be legitimate or fraudulent at getsafeonline.org/checkawebsite.
Remember online scams take place through gaming chatrooms, social media, texts, and instant messages.
Make sure your antivirus software is up to date and run a scan before opening anything you're suspicious of. Remember to protect tablets and smartphones which are equally vulnerable to online scams and viruses.
Always update software, apps and operating systems when prompted, or set them to update automatically.
Think before you follow any link. If something seems too good to be true, it probably is.
What to do if you fall for a scam
Don't feel embarrassed - fight back and report it to PoliceScotland on 101 especially if you have lost money.
Check with your bank to see if you can get your money back.
If you feel threatened contact the police immediately on 999.
If the scammer keeps trying to contact you, don't respond, but keep a record of what is happening so you can report it.
If the scammer has access to your computer or mobile device:

change your important passwords immediately from a separate device. This includes your banking, email, Wifi passwords and anything else that uses the same password.
call your bank to let them know your financial information may have been stolen and ask for added security verification to be added to your account.
register with a Credit Reference Agency so you can keep an eye on attempts to apply for credit cards or online services in your name.
make sure your Anti-Virus software is up to date and run a scan. You can find instructions on how to do this on your supplier's website.
consider getting an IT professional or IT Company to check your computer

If you think any of youronline account has been hacked, then the National Cyber Security Centre has advice on recovering an account that's been hacked.
Taking the time to learn how to stay safe online protects you, your colleagues, and your loved ones. If in doubt, just remember the cyber security ABCs:
Assume nothing, Believe nobody, Check everything!
Carol.
Published on Friday 11 November 2022