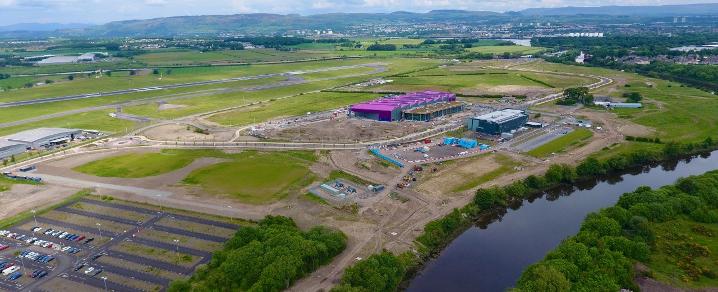 Net Zero environment at AMIDS to benefit major manufacturers
As it's Scottish Climate Week we're shining a spotlight on how the Advanced Manufacturing Innovation District Scotland (AMIDS) in Renfrewshire is creating the perfect place for manufacturers to innovate and transition to net zero.
"We've researched successful innovation districts worldwide to set the blue print for how we're developing AMIDS, with a keen focus on supporting a net zero future," explains Barbara Walker, Programme Director from Renfrewshire Council's City Deal and Infrastructure team, who are overseeing its development.
AMIDS is Scotland's home of manufacturing innovation and spans a new 52-hectare site called Netherton next to Glasgow Airport together with the established Westway Park in Renfrew and Inchinnan Business Park.
Working together on its success alongside the Council are the Scottish Government, Scottish Enterprise, University of Strathclyde and West College Scotland.
It's also supported by its two anchor tenants, the National Manufacturing Institute Scotland (NMIS) which is operated by the University of Strathclyde and is building its headquarters at Netherton and the Medicines Manufacturing Innovation Centre, led by CPI - both part of the High Value Manufacturing Catapult.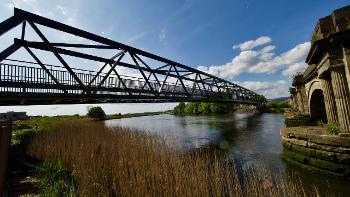 At Netherton, the Council has been putting in place the infrastructure to attract manufacturers across different sectors to locate here and access the latest research and technology to become more productive, more efficient and transition to net zero.
Barbara adds: "Our masterplan helps us to deliver an attractive, low carbon environment at Netherton and guide new developments being built here.
"This includes the first renewable energy heating network of its kind in Scotland which will provide heating and hot water to facilities in a way 90% greener than a traditional gas boiler.
"We've recently opened new walking and cycling connections funded through the Glasgow City Region City Deal to encourage people commuting and visiting AMIDS to make this journey sustainably and work is underway on the landscaping around the innovation centres to create an appealing environment where people can meet, talk and collaborate."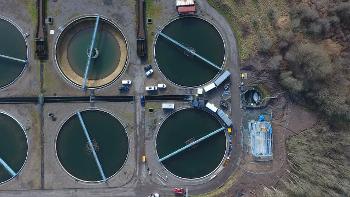 Renewable engineering experts FES Group are currently completing installation of the first fifth-generation renewable energy heat network to be built in Scotland.
The system converts treated water into low temperature heat at an energy centre in Paisley before channeling it into a 4km loop of underground pipes around AMIDS where heat pumps upgrade it to suitable levels for heating and hot water.
FES Operations Director (Energy) James Reid explains: "We're really proud to be delivering this renewable energy network for Renfrewshire Council. It's been a fantastic project, getting to build the first heating system of its kind in Scotland, right at the cutting edge of low carbon technology."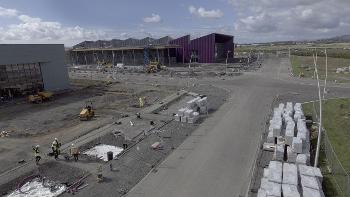 Work is also progressing by civil engineers RJ McLeod on development of Netherton Square, an area of green space and public realm at AMIDS where people can meet and collaborate.
The company behind the landscaping of the Helix project in Falkirk have started construction of the square which is based on a circuit board design and will provide seated areas, event spaces, new lighting and environmentally-friendly drainage.
Jamie Russell, from RJ McLeod, explains: "We're using a solar powered generator for our site while completing construction and it's enabling us to dramatically reduce our carbon emissions by as much as 94% while also save on fuel costs and making less noise on site."
Published on 30 September 2022