Alerting students and young people to online threats
Cyber security architect, Carol Peters, shares her insights and top takeaways from this month's RenSafeOnline campaign.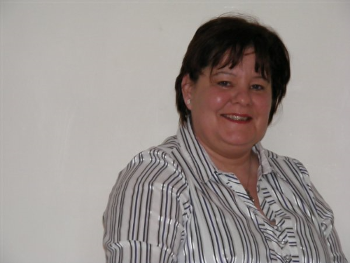 The phrase 'cyber security' evokes a mix of reactions in different people. From eye-rolls and yawns to a look of petrified fear and everything in between. For me, it's my bread and butter, I spend every day at work (and at home) aware and alert to current threats and making sure I take every step I can to stay safe online. Part of my job is to use my knowledge to spread awareness and help you do the same. It's a big responsibility and one we all share - understanding the basics of cyber security and the need for online safety helps to protect you, your colleagues and your loved ones at home.
Young people are particularly vulnerable to online threats. Research shows they tend to take more risks and are therefore more likely to fall victim to fraud or abuse online[i]. They are also less likely to pay attention to a stern warning about cyber security and online safety from an older family member, after all, what do we know about technology?
It's a recipe for disaster. When a cyber criminal sets their sights on them, at best it could result in inconvenience, embarrassment or losing a small amount of money. At worst, it could mean a major financial loss, a hit to their reputation, wellbeing and future prospects - yep, I've known of young people ending up with a criminal record having unwillingly fallen victim to cyber crime.
It's an even greater concern when they leave home for the first time, maybe for university or college. We now have to consider the perils of the digital world and do what we can to help prepare them for the potential dangers inherent in their favourite websites and social media apps - without being total killjoys of course!
To help them avoid learning the hard way, try to show them just how real and common online threats are. Here are some examples:
Fake texts, emails, direct messages (DMs) and calls claiming to be from the bank, student loan provider or HMRC. Following a link in a scam message could cost your child their money, identity, or both.
Students are favourite targets for illegal get-rich-quick schemes. Ads that claim too-good-to-be-true income potential or roles involving 'processing payments' are major red flags. Money 'muling' or 'laundering' can result in a criminal record, even if it's done unwittingly.
Making payments by bank transfer to an unknown person or company for accommodation deposits, fees or other costs or purchases should be avoided where possible. If it's a fraud, there's very little chance of getting a refund from the bank. Where possible, always pay deposits and other up-front payments by credit card for extra protection.
Does the phrase 'catfish' ring a bell? It's where people pretend to be someone else on the internet, usually in an online dating scenario. Make sure your child knows that not everyone is who they claim to be. Some even use online dating to commit fraud or even a physical assault when they meet up. Tell them not to be afraid to block someone or say 'no' to being part of anything that doesn't feel right, even if it's 'just for fun'. This includes sharing photos, playing pranks, searching for extreme content or hacking into others' social media accounts.
Beware of the over share! Your child will need to prove their identity to open or access their bank account, sign up for a railcard, student discounts or other essentials. But, they should never reveal logins or other passwords and should avoid over sharing personal details online, in texts or over the phone. This includes providing personal and confidential info in return for freebies or to be entered into prize draws which are often fake and set up only to gather personal information to sell on the dark net.
Avoid using Wi-Fi hotspots, especially for financial tasks or anything involving confidential information. There's no guarantee these hotspots are secure and they are often easily hacked by criminals. Don't forget to add internet security to their mobile phones, tablets and laptops so they are protected against common malware.
What goes online stays online, including things your child might regret sooner or later. It's thought around 70% of employers look at social media to screen candidates before hiring[ii]. Compromising info or images shared innocently can easily fall into the wrong hands.
For more easy-to-follow advice about keeping your young ones safe online, including when they are away from home, visit RenSafeOnline and check out their latest info and guidance.
Carol
---
A report published in April 2022 by Visa and Aston Institute for Forensic Linguistics (AIFL) found that one in four 18-34-year-olds in the UK trust scam messages, making them almost twice as likely to be a scam victim than those aged 55 and above.
More than one in ten youngsters aged 18 to 24 (11%) has fallen victim to 'phishing' scams - where fraudsters access personal details though online communication - compared to just one in 20 (5%) of over 55s, according to research by YouGov commissioned by Get Safe Online, in October 2017.
Published on Thursday 22 September 2022