Beat the Street Paisley
Play the game to win prizes and get fit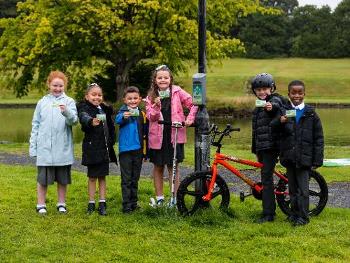 Local kids gather to 'beat the street' Beat the Street Paisley is underway, with more than 6,200 people taking part already!
If you're in HQ or working in Paisley, pick up a card and map from one of the distribution points and head out on a walk before work, at lunchtime or after you finish up.
Join a community team (or start your own staff team!) and tap your card on one of the Beat Boxes across the town to earn points and win prizes.
It's the perfect way to get active as part of your working week and is running until 12 October.
Find out more on the Beat the Steet Paisley webpage.
Published on Thursday 08 September 2022