Net Zero grants helping Renfrewshire businesses to a successful and sustainable future
Businesses in Renfrewshire can apply for a new grant bringing them big benefits and playing their part in Renfrewshire achieving its climate change targets.
Net Zero Business Fund
The £500,000 Net Zero Business Fund has been created by Renfrewshire Council and is now open for online applications.
Small and medium sized companies can apply for grants up to 50 percent funding to a maximum of £10,000 to make carbon reducing changes to their premises and operations.
This could be switching to solar powered energy and other zero carbon generating technologies, installing energy-efficient lighting or making building upgrades to improve insulation.
Businesses can also use the funding towards new equipment which delivers zero carbon operating processes like moving to digital services.
The online application takes around 10 minutes to complete.
As part of the application, businesses provide their baseline carbon footprint data, with handy guides on how to do this available from Scottish Enterprise and Business Energy Scotland.
Businesses interested in finding out more about the grant funding and for advice and support can contact Green Economy Officer Mhairi Gardiner by email to mhairi.gardiner@renfrewshire.gov.uk.
Message from our Planning and Climate Change Convener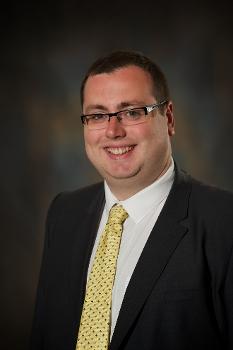 Renfrewshire Council declared a climate emergency in 2019 and is preparing a plan for net zero, shaped by business and community consultation.
Alongside this, the Council is adapting to more sustainable service delivery, replacing its fleet with electric vehicles and making Council homes energy efficient just some of its initial activities.
Here, Councillor Jim Paterson, Convener of the Council's Planning and Climate Change Policy Board, explains the thinking behind the fund: "Reaching net zero is key to tackling the global climate emergency and that's why we're committing funds and driving action to make Renfrewshire net zero by 2030.
"To achieve this ambition, everyone will have to play their part, including local businesses. We've established the net zero business fund to help small and medium businesses in Renfrewshire make vital carbon reducing changes.
"As well as the benefits to the local environment, by adopting greener operations businesses will enjoy big benefits such as cost savings and greater resilience, while also meeting the growing consumer demand for sustainable brands."
Published on 21 June 2022