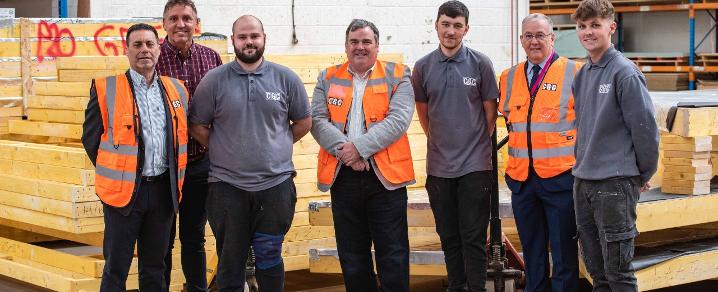 Renfrewshire apprentices play vital role in helping local businesses grow
Renfrewshire Council Leader reaffirms commitment to create conditions for growth during visit to leading local company
Renfrewshire Council Leader Iain Nicolson saw first-hand the critical role apprenticeships are playing in supporting skills development and local business growth during a visit to City Gate Construction (CGC).
The Council provides support to 85 Modern Apprentices working in local businesses and with the Council itself across a wide variety of roles including in construction, mechanics, administration and early years education.
CGC are continually recruiting apprentices to support their business growth and encourage young people to join the construction industry.
Formed in 2003 in Renfrewshire, CGC now employ more than 225 people across six UK offices, with an annual turnover in excess of £30million this year.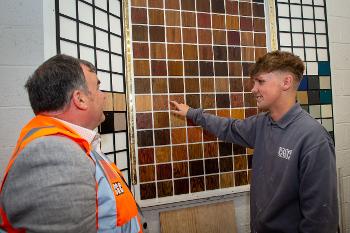 Re-elected last month, Councillor Nicolson, visited the workshop at CGC's Linwood headquarters, meeting second year apprentice joiner Liam Russell, from Bishopton, and first year apprentice polisher Danny Dempsey, from Paisley, as well as Toby Roughton, from Barrhead, who is completing work experience prior to starting his apprenticeship in August.
"It was really enjoyable to meet the apprentices and hear about the skills they're learning and projects they are working on," said Councillor Nicolson. "It's fantastic that companies like CGC and others across Renfrewshire continue to take on apprentices, recognising the benefits it brings to the young person and their business growth too.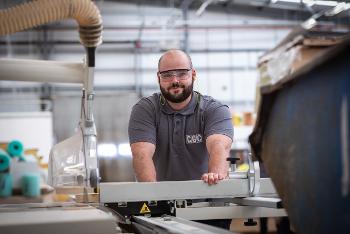 "We are doing everything we can to ensure the workforce in Renfrewshire have the skills, knowledge and talent they need to support local business growth and bolster the local economy. It's undoubtedly been a very challenging time for business and throughout the pandemic we worked hard to deliver more than £55million in lifeline grant support.
"Now, we are continuing in our commitment to help local businesses by creating the conditions for growth. Major investment is taking place right across Renfrewshire in skills, innovation and infrastructure.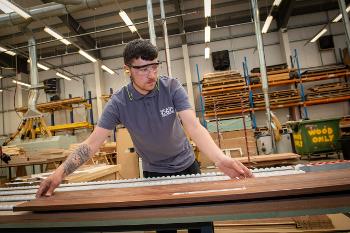 "This includes the establishment of AMIDS, Scotland's home of manufacturing innovation and new transport and active travel links to better connect communities to employment. Realising this investment will deliver huge benefits, not least a strong, productive economy, with more jobs and opportunities for local people."
Since its formation, CGC has recruited around 180 Renfrewshire residents and is offering a further seven apprenticeships from August.
Walter Matthews, CGC Facilities Management Operations Director, said: "CGC are committed to nurture young talent in our local communities, offering opportunities for apprenticeships, work placements, training and mentoring to join us on our journey to continued growth and success."
Published on 17 June 2022
Group photo shows (left-to-right): Walter Matthews, CGC Facilities Management Operations Director; Steve Wylie CGC Design Manager; apprentice Liam Russell; Renfrewshire Council Leader Iain Nicolson; apprentice Toby Roughton; Renfrewshire Council Vocational Training Officer Stuart Hay and apprentice Danny Dempsey.