Classrooms for Malawi returns for 2023
Join council colleagues on the trip of a lifetime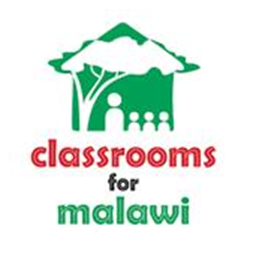 The countdown is on to Malawi 2023 and we are looking for keen, enthusiastic volunteers to sign up for this fabulous adventure. Are you up for the challenge?
This is the first visit to Malawi in four years and anyone who is fit and able is welcome to come along. Those with carpentry, bricklaying or construction experience and handy 'DIY'rs' are especially needed. But you don't need those skills to come along, there's plenty for everyone to do and you will get the chance to learn new skills while you are there.
The 15- day trip will take place between 29th June and 4th August 2023. Exact dates are dependent on flight availability and pricing and will be confirmed as soon as possible.
The potential project
The work to be carried out is still to be confirmed. One likelihood is classroom rebuilding and repairs at Chigumula Primary School, Blantyre City, Malawi. Around 2460 pupils attend the school and the ratio of classrooms to pupils is currently at 1:190.
We may consider carrying out other small projects while we are in Malawi. However, this would be agreed by the full volunteer group once established. The more volunteers and fundraising we have, the more improvements we can make.
Fundraising
Each volunteer needs to raise their own funds to cover the cost of the trip which will be at least £3,000 each. Every effort will be made to limit the costs of flights and accommodation so that as much of the money as possible can go towards the project.
Annual Leave
All council staff can take two days special leave per year for volunteering work. For colleagues taking part in the trip to Malawi 2023, our Chief Executive, Alan Russell, has very kindly agreed to allow five days special volunteering leave. This is dependent on service needs and must be approved by your line-manager.
Accommodation
Volunteers will be based at The White Village Country Hotel for the duration of the stay. Each person will have their own double room with an en-suite shower room. It's a clean and basic accommodation, with friendly staff, a bar, restaurant and swimming pool.
You can view photos and find more information about the accommodation on their Facebook page.
Register your interest
This is a wonderful opportunity to make a positive impact on the lives of children living in extreme poverty, while experiencing a beautiful part of the world at the same time.
If you are interested, please contact Elaine Scott at elaine.scott@renfrewshire.gov.uk or Stevie McAllister at stevieunite@hotmail.co.uk.
Published on Thursday 9 June 2022