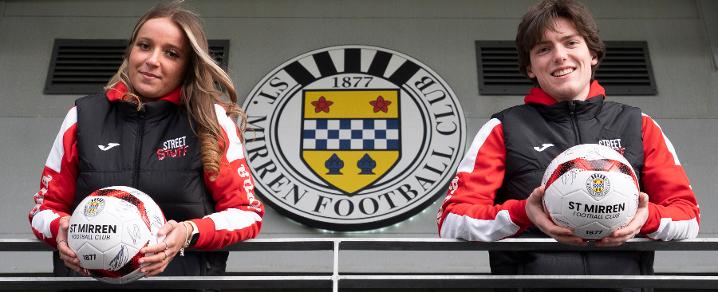 Award-winning Street Stuff partnership renewed
We've renewed our partnership with St Mirren Football Club for the delivery of the award-winning programme, Street Stuff.
The renewed partnership agrees delivery of the programme for the next two years, with the option to extend further.
Delivering a range of free multi-sport, gaming and educational activities six days a week, the Street Stuff team aim to offer young people across Renfrewshire the opportunity to access exercise and social activities which they may otherwise not have the chance to take part in.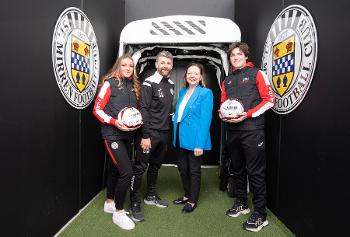 The programme also hosts holiday camps throughout the year, ensuring that children and young people from age 5 to 16 have an outlet during the school holidays and a free healthy meal is provided to everyone who attends.
The project runs in partnership between Renfrewshire Council, St Mirren Football Club, Police Scotland, Scottish Fire and Rescue Service and Engage Renfrewshire.
Alongside multi-sport activities such as football, basketball, and gaming sessions delivered on board specially designed youth buses, the Street Stuff programme also offers a range of educational activities around local issues and creates pathways to employment through training and volunteering, with many former participants progressing to employment within Street Stuff, or with other local partners
---
Here's what people had to say:
Tony Fitzpatrick, Chief Executive of St Mirren Football Club said: "We are delighted to continue our partnership with Renfrewshire Council, Police Scotland, Scottish Fire and Rescue Service and Engage Renfrewshire for the delivery of the Street Stuff programme.
"Street Stuff has played a huge role in our local community over the last 14 years since its inception and by providing the activities we do, we really see massive health and social benefits for the young people of Renfrewshire.
"The number of awards it has received tells its own story in terms of both its success and the efforts of those who take part and run it. We are really excited about the continuation of this programme."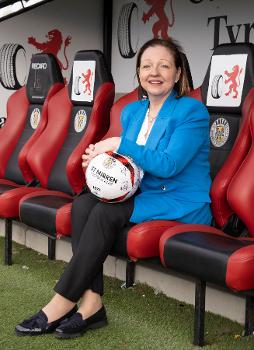 Councillor Marie McGurk, Convener of Renfrewshire Council's Communities, Housing and Planning Policy Board said: "We're extremely proud of our Street Stuff programme and I am delighted that we have renewed our partnership with St Mirren FC for delivery of the programme for another two years, with the option to extend further.
"Supporting our Community Learning and Development Strategy, Street Stuff empowers young people to take part in various physical and educational activities, with the opportunity to undertake further training and volunteering that will help them influence positive changes in their lives and their communities.
"Alongside regular evening activities, Street Stuff also offers holiday camps meaning children and young people are still able to access exercise and spend time with their friends when they are not in school. Our spring holiday camp timetable is now available so make sure you're among the first to sign up."
The timetable for Street Stuff Spring Camps is available here - Street Stuff Spring Camps
---
Published 11 March 2022