Leader's Blog: A budget delivering for everyone
We've just set the Council budget for 2022/2023 and I'm proud that it will deliver for everyone in Renfrewshire.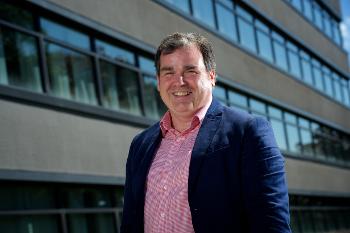 I am acutely aware of the impact of the pandemic, it has been keenly felt across all our communities and businesses and that's why our budget focuses on continuing our social, economic, cultural and green recovery.
Building on our work to tackle poverty and inequality, we have allocated £5million to programmes, developed in partnership with our communities, which help those most in need, addressing the increasing cost of living and ensuring no-one is left behind.
Funding of £11.6million will enable Renfrewshire Health and Social Care Partnership to deliver the best possible care across our communities, bolstering care at home services and helping Carers.
We know our budget decisions help drive our economy and that's why we are continuing our capital investment plan and confirming £2.25million in our town and village centres, with measures that will support local jobs and businesses, ensuring the benefits are felt right across Renfrewshire.
It's critical we give children the best possible start in life and have confirmed further funding for nursery and school facility improvements, while there's also upgrades for community halls and outdoor playing surfaces.
Alongside the budget, we also approved the housing capital investment plan to 2027. At £266million, it represents the biggest investment in housing for a generation - providing new, modern, energy efficient council homes and upgrading existing properties.
Our budget continues our work making Renfrewshire a great place to live, work, visit and invest in, while ensuring the Council's sustainability in an increasingly challenging and complex financial environment.
You can read the full details of our Budget for 2022/23.
Published on 3 March 2022