Leader's blog: Looking ahead to a year of investment
A Happy New Year to everyone across Renfrewshire.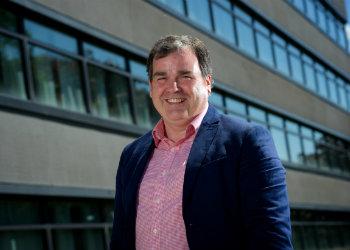 I hope you have all been able to enjoy the festive period with your loved ones.
The past year - indeed the last two years throughout the pandemic - have been hugely challenging for us all and my heart goes out to those who have lost family and friends.
Covid-19 has impacted on our health, our wellbeing, our work, on every aspect of our lives.
It continues to test our individual and collective resilience and I want to state once again my heartfelt thanks to all the frontline and emergency staff whose commitment and dedication has been essential in supporting us through this difficult period.
We all have our part to play in tackling the pandemic and I would urge everyone to continue to follow the protection measures and together we will recover.
There are already green shoots - our recovery plan to support economic growth - shaped by input from 500 local companies - is on track with the second-highest employment rate across the Glasgow City Region and more than 250 young people gaining paid placements, traineeships and apprenticeships.
Our work to help those hardest-hit has generated close to £11million in additional income during 2020 and 2021 with a focus on families on low income.
I am confident that 2022 will be a year which goes even further, driving growth, tackling inequalities and ensuring a thriving Renfrewshire.
We are ambitious for the area and across Renfrewshire significant investment is well underway, from delivering the national expansion of free school meals and free early learning and childcare to building new council housing and improving the quality and energy efficiency of existing homes.
Progress is happening at pace on development of Scotland's manufacturing innovation district AMIDS and this year construction will complete on two major research centres based there, AMIDS promising to bring skilled jobs to the region and provide a big boost to our economy.
We're investing in infrastructure, knowing improved transport links attracts investment and connects communities, with work starting on the opening road bridge over the River Clyde at Renfrew, and on new walking and cycling routes right across Renfrewshire.
We have the wind behind our sails as we all aim to make Renfrewshire net-zero - a new 19.5acre woodland and specialist low carbon heating network just two examples, with many more to come, making Renfrewshire a cleaner, happier and healthier place to live, visit, work and invest.
Published 1 January 2022