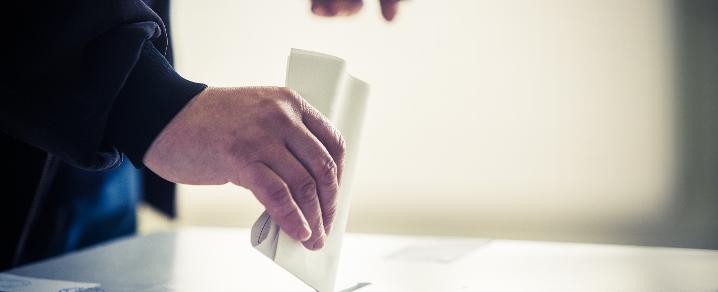 By-election called for Paisley Southeast ward
We will host a by-election on Tuesday 14 December 2021 to elect a local councillor for the Paisley Southeast ward.
Voters in Ward 6 will head to the polls to choose the third elected member for the ward who will represent more than 9,700 voters.
Following the notification of election on 1 November, a number of key deadlines are now in place, including:
Registering to vote - 25 November
New, and changes to existing, postal vote and postal proxy applications - 26 November (5pm)
New proxy vote applications - 6 December
Polling Day - 14 December
Due to the ongoing Coronavirus pandemic, remember you have the opportunity to register for a postal vote if you do not wish to vote in-person.
Four polling stations will be available for residents to cast their vote in-person and robust public health measures will be in place at each.
These will be situated at:
Glenburn Community Centre
Glenburn Resource Centre
Paisley South Church Hall
St Charles Church Hall
Bushes Primary School is not being used as a polling station for this by-election so if you normally vote here, you should cast your vote at Glenburn Community Centre instead.
Kenneth Graham, Returning Officer, said: "It's important that all residents in the ward area are able to have their say and cast their vote in this by-election.
"If you're not already registered to vote, or are in any doubt, please take the time to check in advance and register before the deadline of 25 November.
"In line with the ongoing pandemic, I can assure you that all public health measures will be in place to ensure a safe in-person voting process, but I would remind residents that they can register for a postal vote which allows them to vote in advance and reduces the numbers of people visiting polling stations on the day."
Published 16 November 2021.